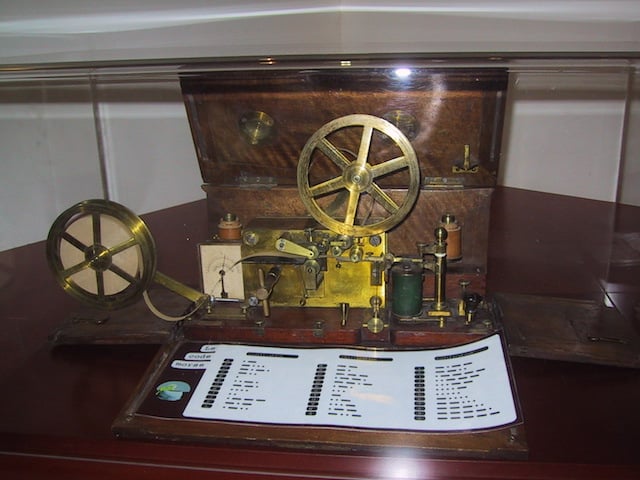 As someone who studies technology and culture, I've noticed that we're perpetually caught off guard when an unusually useful new innovation spreads rapidly. We tend to quickly claim that this latest fast adoption is unprecedented.
Historically speaking, however, these quick expansions might be more common than you realize. I was recently re-reading one of my favorite history of technology titles, Tom Standage's The Victorian Internet. In it, Standage summarizes the astonishing rapidity with which the American telegraph network grew.
In 1846, he notes, the only telegraph in the country was the 40-mile experimental line that Samuel Morse strung between Washington, DC and Baltimore in a bid to secure congressional funding. By 1848, there were 2000 miles in the country. By 1850, there were 12,000 miles operated by twenty different companies. By 1852, there were 23,000 miles with another 10,000 under construction — a 600 times increase in six years.
There's not a sweeping conclusion to draw from this anecdote, beyond the idea that American technophilia is far from new.