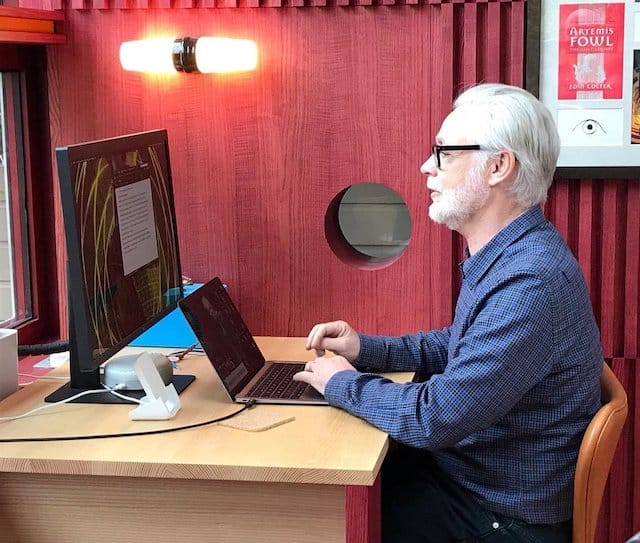 A few years ago, my family faced a housing dilemma. We lived at the time in our first house, a small cape cod near the top of an elongated cul-de-sac, situated on a bluff above Sligo Creek, a half mile outside downtown Silver Spring. We had two kids who comfortably shared an upstairs bedroom. But then my wife and I decided they needed a new brother, and we soon realized that we might not actually have anywhere to put him.
So we started thinking through options to gain more space. At one point, I landed on what I deemed to be an ingenious plan. We would give up my home office and instead build, in the corner of our small backyard, a custom writing shed. Inspired by the cabin Michael Pollan built in the woods outside his home in Kent, Connecticut, I began to daydream about making that short walk from our back door to a wood-paneled oasis; heated in the winter by a marine pellet stove, and cooled by tilt-open windows in the pleasant DC spring.
For various reasons, including the potential illegality of cramming an outbuilding of this size into our cramped yard, we ended up instead buying a new house ten minutes down the road. But the daydream of my impractical writing shed lingered.
Which is all a long way of establishing the importance of what happened earlier today. I was watching an old episode of a promotional show called Disney Insider with our youngest son (now three), when we were suddenly confronted with a great example of a writer who actually acted on my impulse. The segment in question focused on Eoin Colfer, the Irish author of the massively successful Artemis Fowl book series.
At the time of the segment's filming, Colfer lived in a modest row house near the town center of Wexford, Ireland. After the birth of their first child, he converted a shed in the back of their narrow garden into an office, and, by the looks of it, he did it right.  The building is clad in red stained wood, with visible slatting and a modern slanted roof. Inside there's room only for a desk that faces wall-to-wall windows looking back at the house. Behind him is a simple shelf holding the books crafted in the space.
It's actually hard to find images of the shed online. The picture at the top of the post, extracted from Colfer's Twitter account, is one of the better examples I could find,
Here's another incomplete image that showcases the shelf behind the desk:
And one that reveals some of the front windows: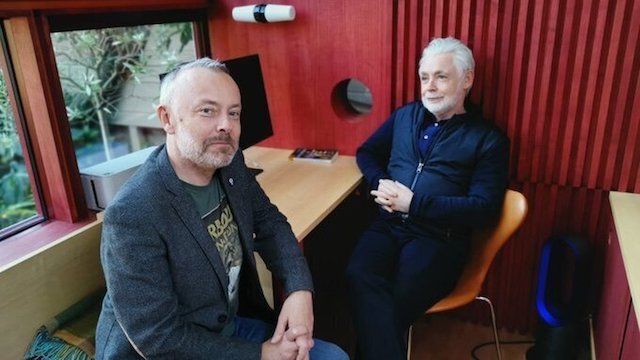 The television segment we watched did a much better job of showcasing the shed's pleasing, depth-supporting aesthetics, both inside and outside. But the above images provide a good general sense of the space.
Perhaps non-surprisingly, Colfer no longer writes in this modest shed. A little internet sleuthing reveals that he eventually moved to a stately manner house, situated on 14 acres in the countryside outside Wexford proper. The property included a collection of free-standing stables and garages, one of which was converted into an elegant new office clad in light American oak. Even more recently, Colfer sold this property to move to Dublin.
When you sell 25 million books, you have options.
It was nice to see, however, that the spark that initiated this wildly lucrative and impactful writing career was a small but intentional shed built at the back of a narrow garden. Perhaps my daydream wasn't so far-fetched after all.