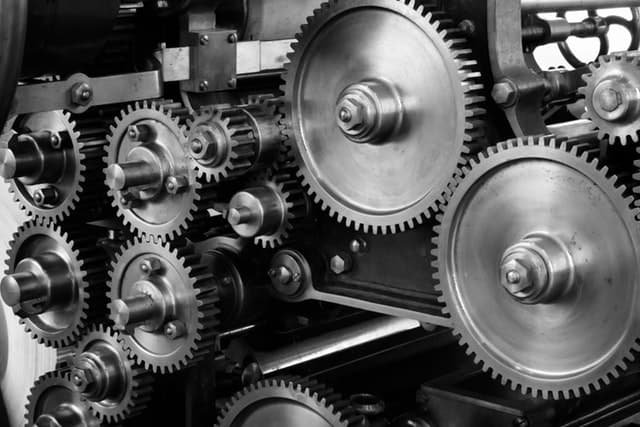 Imagine that you walk into a car factory and encounter a chaotic scene.
Half-built vehicles are scattered across the floor. Workers wander frenetically, grabbing each other as they pass, shouting out random requests.
"Do you know where the wrenches are?"
"When you get a chance, come show me how to install a steering wheel."
"What happened to those lug nuts I gave you yesterday, did you use those?"
Some of the workers strain under the weight of materials piled high in their arms. Others lounge in the corner.
Vague but emphatic posters on the wall encourage everyone to "hustle" and the shop managers stand on ladders yelling out slogans, trying to inspire intrinsic motivation.
If you saw this, you'd be astounded. Surely this factory wouldn't be in business for long. The company down the street that knows about computer-controlled assembly lines and Kaizen and inventory supply chain logistics will eat it for lunch.
And yet, in knowledge work, a lot of organizations run more or less like the chaotic car factory. If you replace the half-built cars with shared Google Docs, and the shouted requests with emails and Zoom, it's the same haphazard dynamics.
Which leads to the interesting question underlying our current state of disrupted affairs: how long until the "smarter company down the street" — with its more disciplined, thoughtful, demanding processes — becomes a reality in the knowledge sector, forcing rapid change in how we work?