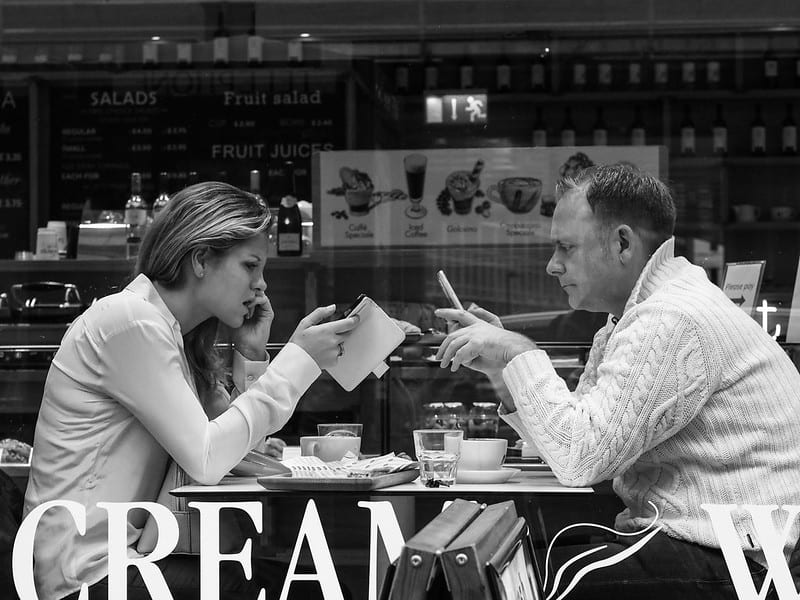 The Pew Research Center recently released a new study on American Twitter use. As Jennifer Rubin reported in the Washington Post, one of the most striking findings from the report is that only 2.2% of the population currently produces 97% of political tweets.
As Rubin notes, these findings run counter to the core belief held in media and political circles that these services play a critical role in our democracy. She describes the fact that campaigns and reporters take Twitter so seriously as "bonkers."
I noticed something similar during my book tour for Digital Minimalism. Most of the readers I met didn't use social media for political reasons and wouldn't describe this technology as playing an important role in their civic life. Accordingly, most of these readers didn't care much about what content was spreading on social media, or even which data were used to target this information.
What they did care about was how much time they were spending staring at their phones. There was a widespread sense that these services had become so distracting that they were starting to take time away from activities that were clearly more important, diminishing the quality of their lives.
There exists, in other words, a gap between media/political types and normal users when it comes to understanding the role of social media in political life. The former see this technology as being inextricably intertwined in the fabric of our democracy, while the latter see it more as a distraction run amok.
I used to just find this gap curious. I've come to believe that it's actually quite serious.
When you're convinced that social media is essential, you tend to accept that it's up to the political system to ensure that this public good properly serves the public (much in the same way we trust regulators to ensure our water is safe to drink).
The problem with this frame is that it diminishes the autonomy of individual users. While they sit around hoping that the system keeps social media behaving properly, they continue to suffer from the much more prevalent problem: overuse taking them away from more important activities.
If we instead acknowledge that for many people social media is much more superfluous, we empower users to start pushing back, making aggressive changes in their life right away — leading to immediate improvement in many aspects of their daily experience.
This is not to say that social media plays no role in political life, or that there's no role for the political system to help monitor how these services do things like collect data or target content, but it's counterproductive to pretend that this is the whole story.
I have no doubt that for those who work in journalism or politics, or for those who depend on YouTube viewership for cultural relevance, that social media really is at the center of their participation in public life. But for most users, it's not. If we keep ignoring this reality, we'll unnecessarily impede our culture's ability to improve our relationship with these tools.