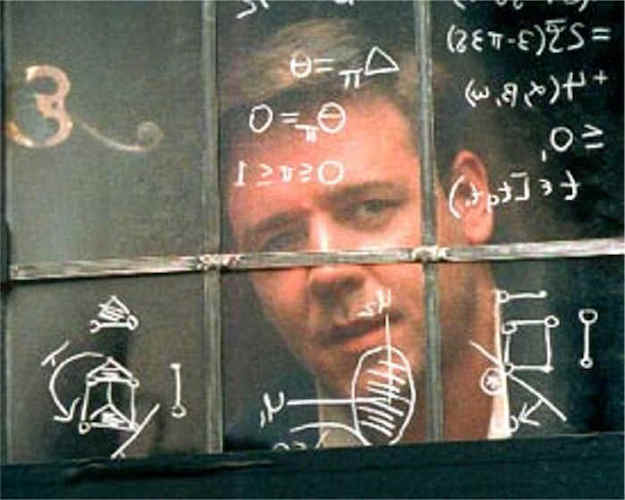 The Deliberate Creative
Last month, Scott Barry Kaufman posted an article titled "Creativity is Much More Than 10,000 Hours of Deliberate Practice."
Kaufman was responding to Peak: Anders Ericsson's recent book on expert performance.
At the core of Kaufman's critique is the idea that deliberate practice does not work well for "almost any creative domain" [emphasis his].
As he summarizes:
Deliberate practice is really important for fields such as chess and instrumental performance because they rely on consistently replicable behaviors that must be repeated over and over again. But not all domains of human achievement rely on consistently replicable behaviors. For most creative domains, the goals and ways of achieving success are constantly changing, and consistently replicable behaviors are in fact detrimental to success.
This discussion caught my attention because my day job is the quintessential creative endeavor. As a theoretical computer scientist, I solve math proofs for a living. To conjure something that makes it past the brutally competitive peer review process in my field usually requires an original approach that makes progress where other really smart people have been stuck.
This reality is why I'm able to draw with some confidence from a well of personal experience when I note that I strongly disagree with Kaufman.
99% Perspiration
Where Kaufman and I diverge is in our understanding of how deliberate practice fits into the creative process. Early in his article, Kaufman reveals the spindly straw man he plans to joust:
"…scientists can't keep publishing the same paper over and over again, and writers can't keep writing the same critically acclaimed novel over and over again and expect the same acclaim…How many times would Lady Gaga have to consistently wear her meat dress without people getting bored?"
Kaufman seems to propose that what it means for a creative to practice deliberately is to keep repeating the same project again and again without change.
This is a bizarre interpretation.
Kaufman, for example, cites chess players and musicians as examples where deliberate practice is useful. And yet, chess players don't rehash the exact same strategy over and over again — they instead innovate in creative ways to counter the play of a given opponent.
Musicians, similarly, don't play the same song their whole career — they instead continually write new songs, and the good ones keep pushing the boundaries of their genre.
Deliberate practice, in these examples, is necessary because it's what generates the expertise on which their creativity rests. You cannot exhibit the thrilling creativity of a chess grandmaster until you've spent the 10,000 deliberate hours necessary to internalize the game's intricacies.
The same holds for most creative domains.
To return to my world, the very best theoreticians are those who put in the painstaking, deliberate hours required to keep up with the cutting edge in our field. Most scientists give up in this effort long before the stars, just like most chess players practice a lot less than Magnus Carlsen.
Our breakthroughs don't tend to arrive ex nihlo (e.g., the above image), but instead tend to follow combinatorially from the right parts of the current cutting edge. (As I discuss in detail in SO GOOD.)
Edison summarized this observation more plainly when he quipped that genius is 99% perspiration and 1% inspiration. In today's creative economy, the perspiration is likely the result of deliberate practice.
As I've written before, our culture loves the idea that we're all beautiful creative flowers just one inspiring journaling exercise away from changing the word.
But on this issue, I'm siding with Ericsson. Impactful innovation is exciting — but it almost always requires a relentless, deliberate acquisition of cutting edge skills. The final insight is often the easy part.
Even for Lady Gaga.