The Overwhelmed Masses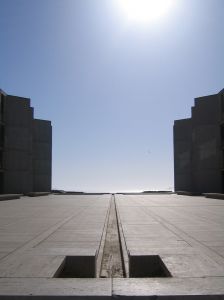 One of the most cited statistic in college mental health circles comes from a major study conducted in 2004 by the American College Health Association (ACHA): 94% of college students report feeling overwhelmed by everything they have to do.
Browsing their most recent data, it's obvious that this trend continues. In their 2006 release, for example, the ACHA identifies stress as the number one source of academic trouble. They found that around 34% of college students report that stress has significantly reduced their academic performance in the last 12 months.
These are two indicators, among many, of a larger truth: The modern undergraduate is overwhelmed, overworked, and overstressed.
Toward a Solution
How do we address this problem? There certainly exist big picture answers, such as those that focus on restructuring the higher educational system. But I'm interested in short-term solutions: ideas students can activate right now and receive immediate, stress-reducing results.
It is with this goal in mind that I developed, over the past few months, the following new approach to college life…
The Radical Simplicity Manifesto
This manifesto espouses a single goal: simplicity. It asks you to cut loose all extraneous obligations; to construct a college life built around a manageable load of fascinating classes and a small number of extracurricular activities that hold real meaning; to schedule less than you have the time to handle.
Revel in free time. Use it to relax; to socialize; to explore new intellectual horizons. Reserve the right to spend an entire afternoon reading some random book you stumbled across in the business library. Spend time having pretentious, overly serious conversations with friends over cheap liquor and pirated Coltrane MP3s. Do all of this even if it means looking slightly less impressive on your resume. Do it because life is short, and young life is even shorter.
The Rules of the Radical Simplicity Doctrine
Adopting such a lifestyle can be hard when you're surrounded by hordes of over-scheduled zombies. The type of time management and organizational philosophies preached on this blog are a good start. But you need to go farther. Below are four simple rules that will help you achieve this magic balance:
One Major.
There's an increasing belief among students that the more majors the better. At some schools, double majors have become the standard. Anything less seems like slacking. Even worse: triple majors are quickly becoming the new double. This is ludicrous. Choose one major. Something that interests you. Something you can focus on and really grow to understand and appreciate.
One Extracurricular.
Find one extracurricular activity that is meaningful to you. Join it early in your college career and stick with it. If your focus is graduate school, you should probably make this activity involve research. That's it. No running 13 clubs while starting your own business and tutoring on the side in between your non-profit work. You can certainly join other clubs, and volunteer, and get involved with other things that seem interesting. But these other activities must all be non-obligatory. That is, things you can do when you have time, but impose no obligations on you when you're busy. In other words: only one activity should be granted the privilege of being able to demand your time and attention.
One Hard Class.
Map out the classes you need to take for your major and for your general requirements. Note which ones are unusually time consuming. Work out your schedule so that you don't have to take two or more of these hard classes during the same semester. A balanced course load is the single easiest way to transform your terms from killer to stimulating.
One Course Load.
Another popular trend is to tack on extra classes. At MIT they use the word hardcore to describe this behavior. The idea is that if you're not doing something unusually hard, then you're somehow being lazy. I repeat my earlier claim: Nonsense! Never take more than the normal course load for your school. The key, once again, is to do a little advanced planning with your course selection.
The Laundry List Fallacy
The hype surrounding college admissions — among other factors — has inculcated a whole generation of students with the misguided idea that the only way to be impressive is to have an overflowing list of accomplishments. The idea is that once the list grows to a certain length, it's size alone will covey great talent. And, even worse, without this patina of talent, you'll be relegated to the loser's lot in life.
Here's the problem: Trying to apply this approach to college life leads to the type of statistics that opened this post. College is not high school. The classes are hard. The activities are demanding. Attempting the load you managed in high school will bury you at college.
More importantly: more is not (all that) more impressive. Here's what you really need to open just about any post-graduate door:
Good grades in a major you enjoyed and really engaged. (This attention is noticed by the professors and often results in numerous complementary accomplishments that come for free, such as awards, grants, and excellent recommendations.)
One activity to which you showed great commitment and followed to challenging, cool places. (Quality trumps quality. And, once again, by becoming really good at one thing, numerous complementary accomplishments will shake loose for free.)
That's it. The triple major, the pumped up course load, the 5 different club leaderships: doesn't add much. In fact, in some cases, such super-scheduling might make you seem less desirable — like some sort of manic grind still trying to get approval from his overbearing parents.
I want to avoid tumbling into complete naivety. In some contexts, doing a lot does actually make you look more impressive. I'm happy to admit this. But as argued above, it never makes you look a lot more impressive, and it is certainly not worth the sacrifices. A slightly smaller font on your resume is a poor trade for four exciting years.
In Conclusion
Simplify. Use the rules above as a guide, and ask yourself: what could I not be doing? Once you reduce what you have to do, you can start doing the things you decide, in those wonderful moments of college spontaneity, that you really want to do.
I'll close on the note that this manifesto is still new: something I'm working on and curious to watch grow. It raises interesting questions, and invites, in me, guilt (how closely did I eschew to this approach?) As always, I want your feedback.