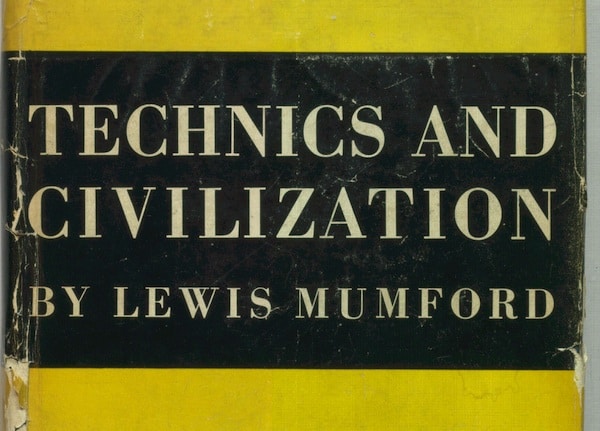 The Wondrous Water Wheel
Writing in the first century B.C., Anitpater of Thessalonica made one of the first known references to the water wheel:
"Cease from grinding, ye women who toil at the mill; sleep late even if the crowing cocks announce the dawn. For Demeter has ordered the Nymphs to perform the work of your hands, and they, leaping down on the top of the wheel, turn its axle….we taste again the joys of the primitive life, learning to feast on the products of Demeter without labor."
I recently encountered this quote in Lewis Mumford's seminal 1934 book, Technics & Civilization.  As Mumford points out (drawing some on Marx), the striking thing about Anitpater's reference to the water wheel is how its beneficiaries responded: This tool reduced their labor, so they reinvested that time in non-labor activities ("sleep late even if the crowing cocks announce dawn").
This is a point that Mumford makes elsewhere in the book: in many times and cultures (and especially in ancient Greece), there was a notion of the right amount of work to support your profession. Once you reached that level, you were expected to turn your remaining attention to other matters like food, play, politics, and the intellectual life.
If new tools helped you reach that level sooner, then you had that much more time to yourself.
Labor and Culture
This idea caught my attention for two reasons.
First, I liked the connections between this ancient norm and the contemporary lifestyle design movement. Antipater's Greeks are like Tim Ferriss in a toga.
Second, it contrasts strongly with modern Western culture where "labor saving" innovations, especially in the digital domain, tend to create new labor, and ratchet busyness to higher levels.
Imagine, for example, if we had confronted e-mail (my obsession of the moment) like Anitpater's Greeks; perhaps designing e-mail servers to deliver messages only three times a day, as was the case with memos and letters, but saving people the trouble of stamps or visits to the mail room. In other words, imagine if the technology had strictly reduced labor instead of increasing it vastly.
The above example is problematic (e-mail certainly eliminated other massive inefficiencies), but the broader point is interesting. We approach technology though a cultural lens. The more we recognize this, the more options we encounter for shaping our working lives toward what matters to us.