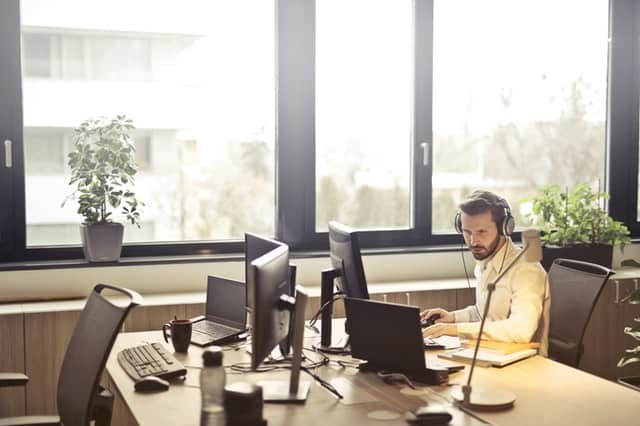 The CAA Way
I'm currently reading Michael Ovitz's engaging new memoir. Even if you don't know Ovitz, you definitely know his clients' work. He's the super-agent who co-founded the domineering CAA talent agency, and during the 1980s and 90's become one of the most powerful figures in Hollywood.
In his memoir, Ovitz emphasizes the importance of communication in the talent business. For a talent agent, he notes, your time is one of the primary resources you have to offer, so to succeed in this field, you have to constantly talk to clients, potential clients, ex-clients you might want back, and all the assorted figures in the entertainment world orbit who might have information helpful to your clients.
One of the cardinal rules during the early years of CAA was that you always returned every call the same day. Ovitz personally exemplified this rule. He would start making calls as soon as he woke up and continue making calls until right before he went to bed. He would make hundreds of calls every day.
The importance of these touches were so important that he had a small sign that read "communicate" placed on every phone in the I. M. Pei-designed CAA headquarters.
Here's what struck me as I read about this: in the late 1970s, when Ovitz was helping CAA gain a toehold in the entertainment industry, the need to be constantly communicating was an artificial and unnatural behavior — something that had to be purposefully instilled and enforced in his agents.
Today, by contrast, almost every knowledge worker acts like a CAA agent. We may have replaced telephones with email and instant messenger, but the underlying behavior is the same: a constant whirring of contact from when we first wake up to right before we go to bed.
The problem, of course, is that most knowledge workers are not CAA agents. Indeed, for most knowledge workers, constant communication probably makes them worse at doing the thing they supposedly do best.
Viewed with some objective distance, this is a puzzling development.
I can't help but wonder when some new Michael Ovitz-style figure will arise, in a sector like computer programming or academia where unbroken concentration unambiguously produces value, and once again help drive his or her organization to immense success by putting small signs on each employee's desk — except this time, they'll read: "think, don't talk."