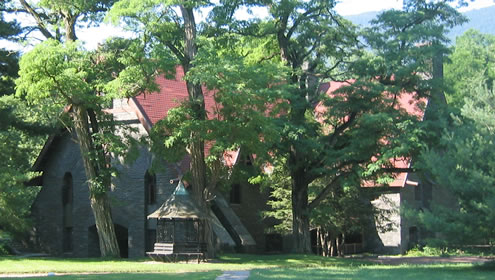 The Seeker
During the summer of 1998, Thomas was working an entry level position in the IT department of a large London investment bank, his days filled with data entry and the occasional light secretarial work. It wasn't a terrible job, but it wasn't great either. "I was constantly unhappy," Thomas recalls, looking back at this period.
The most recent crop of lifestyle advice literature offers a clear directive to 1998 Thomas: Follow your passion to something better!
"It's worse to tolerate your job than to hate it because, if the pain is painful enough, you'll make a change," Tim Ferriss explained in a recent interview with 37 Signals. "But if it's tolerable mediocrity, and you're like, 'Well, you know it could be worse. At least I'm getting paid.' Then you wind up in a job that is slowly killing your soul."
According to this philosophy, Thomas needs to escape the tolerable mediocrity of his banker job before it becomes too late. But here's the thing, Thomas had already tried that — quite a few times actually — and it hadn't seemed to solve his problems.
Years earlier, right after college, a young Thomas, who was terrified of becoming a Dockers-clad cubicle jockey, followed a "passion" for cycling and quickly moved up the sport's ranks to join a professional team. He had a tendency to overtrain, however, and admidst the physical grind of professional-level athletics, his mind turned toward greener pastures.
Quitting cycling, he entered academia, earning two graduate degrees, before discovering that his research was too mainstream to be interesting.
Wanting to try something more reflective and less demanding, he tried traveling to Korea to teach English. But even the lush exoticism of East Asia couldn't dampen his sense that he was destined for something better.
"Every job I did paled in comparison to some magical future passion-fulfilling occupation," he recalls.
Needing to pay his bills, he moved back to London, took the entry level Banker position, and remained unhappy.
If stopped here, Thomas' story would be a cautionary tale of the soul-sapping repressiveness of the working world. But it didn't stop here. Nine months into his job at the bank, Thomas did something completely unexpected; something that would change his life, but not at all in the way he assumed:
He dropped everything and moved to a Zen monastery, tucked into the foothills of the Catskill Mountains, where he would spend the next two years…