4 Weeks to a 4.0 is a four-part series to help you transform into an efficient student. Each Monday between 3/30 and 4/20 I'll post a new weekly assignment to aid your transformation.
Welcome to Week 2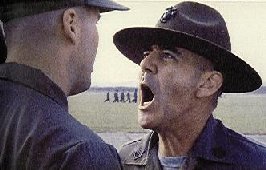 This is the second post in our four-part series 4 Weeks to a 4.0. Last week, I asked you to start an autopilot schedule and adopt a Sunday ritual. If you're like me, you're probably having some trouble making this schedule work. That's okay! Just keep adjusting; it takes some practice to work out the kinks. This week I want to move from the big picture issue of scheduling to something more tactical: notetaking in class.
Week 2 Assignment: Smart Notes
This week we're focusing on taking notes in class. To better target my advice, I've identified three major types of classes: non-technical (history, english, etc.); technical without math (biology, psychology, etc.); and technical with math (calculus, macroeconomics, etc.). Below, I've provided a specific notetaking strategy for each of these three types. This week, I want you to adopt the appropriate strategy for each of your courses.

(1) Streamline Your Notes in Non-Technical Classes
Adopt the Question/Evidence/Conclusion format first presented in part 2 of the red book. The concept is simple: instead of transcribing exactly what the professor says, capture the big ideas. To do so, reduce your notes to a series of questions paired with conclusions. Between each question and conclusion should be a collection of evidence that connects the two.
In this scheme, the question is the setup for the big idea being presented by the professor, the conclusion is his conclusion to the question (it's probably not a definitive answer), and the evidence are the arguments he used to get from the question to the conclusion. This takes practice. It also helps to spend 5-10 minutes after class cleaning up your thoughts.
To study using these notes: proceed from question to question. For each, try to recreate, without peeking, the conclusion and a sampling of the connecting evidence. Say your answers out loud, as if lecturing a class. If you can do this without major errors, you've mastered the big idea. If you can't, review your notes and try again later. (This is what I call the quiz and recall method.)
For more information on this strategy read this article or see the example in the first step of part 1 of the red book.
(2) Streamline Your Notes in Technical Classes Without Math
The key here are focused question clusters. This approach works as follows:
Take notes in the form of short questions followed by short answers.
Group together the questions that cover the same topic into a cluster.
Add a few general background questions regarding the topic at the end of the cluster (e.g., asking you to overview the topic or explain how it differs from other similar topics).
If the professor is using powerpoint slides — for example, to show graphs or diagrams — reference the slide number in the questions that refer to it (e.g., "What does the red line in the graph on slide 19 indicate?")
To study using these notes: print each cluster onto its own page. Format the answers so that they're not on the same line as their question. Proceed through the cluster, trying to answer each question out loud without peeking at the answer. (I use a sheet of blank paper to block the answer.) If you get more than one answer wrong, then treat the entire cluster as unlearned and return to it later.
For more information read this article.
(3) Streamline Your Notes for Technical Classes With Math
The key here is to record as many sample problems as possible with as many intermediate steps as possible. When you don't understand a step made by the professor, either raise your hand to ask about it or make a note to ask after class. When the professor makes a particularly difficult leap in the proof, annotate it in your notes with an explanation so you'll remember the insight later.
To study from these notes: create a practice test that includes at least one sample problem from every major topic covered. If you can solve a problem from scratch, replicating the intermediate steps, and truly understanding the insight behind these steps, then you're done with that problem. Otherwise, review your notes, review your textbook, and, if needed, meet with the TA, to bolster your understanding. Then return later and try to solve the problem from scratch again.
Coming Up…
That's all for week 2. If you have questions or want to report on your progress, please leave a comment on this post so the other students can learn from your experience. Next week we're moving on to the biggest time sink of all: your assignments!
Stay tuned…