Re-Thinking Productivity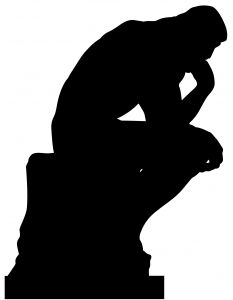 There's nothing more satisfying when reading than that magic moment when something flips a switch deep within the neuronal recesses of your brain, and completely transforms your world view. I wanted to share with you a collection of productivity-related articles that, for me, generated this feeling. They have helped challenge my own beliefs about what it means to be "productive." Indeed, you've likely seen their influence ricocheting throughout many of the recent posts here on Study Hacks. These are the the type of articles that keep me excited to check my RSS feed in the morning.
I hope they have the same effect on you…
#1. The Alternative Productivity Manifesto
This attention-catching tirade on the counter-cultural The Growing Life blog, is motivated by a simple question: if our productivity has doubled since WWII, why aren't we working 20-hour weeks?
This article is one of the first I've seen to note that many of the most popular productivity gurus — ahem, Mr. Allen — are not working in the interest of the people; their goal, instead, is to help companies squeeze as much work as possible out of us poor worker drones.
Writing with the trademark tone of academic sophistication that separates the Academic Productivity blog from so many others, Jose investigates a damning question: when it comes to productivity advice, where's the evidence?
Of particular juicy goodness, is his list of some of the top internet productivity gurus — Steve Pavlina, David Allen, etc — annotated with what, exactly, these people have achieved to justify their guru status. The result, as you might imagine, is not too kind to the gurus. Like any good academic, Jose concludes with some suggestions for a more systematic approach validating life hacks.
The always thought-provoking Eliezer Yudkowsky, in a guest post on the I Will Teach You to Be Rich blog, describes a common cognitive shortcoming: we are terrible at planning. Again and again, research has revealed that our attempts to estimate how long things will take are really no different than our prediction of the best case scenario. In other words, we are hopelessly optimistic.
Understanding this ingrained flaw can transform the way you think about project planning, leading you to take on less and schedule more time for completion.
The mysterious grad hacker lampoons hyper-stress work cultures in this hilarious, and often biting, 12-part satiric series. Each entry, from #8 Skip Meals to #2 Talk About How Much You Haven't Slept, helps pick away at the shell of social convention that conceals our worst work instincts. It also draws attention to just how much of the stress and unhappiness in our work lives (especially student work lives) is invented; a show we put on to prove to others that we belong where we are.
The series is a must-read for anyone who: (a) owns a blackberry; (b) uses the phrase "how you holding up" as a standard greeting; or (c) thinks productivity advice is for other people, you know, those with much easier jobs.
#5. The Only Guide to Happiness You'll Ever Need
The incredible success of Leo's Zen Habits blog baffles many people. On the surface, he peddles the same life hacking-style advice as countless others, and his format, including inspirational quotes, long tip lists, and, of course, the ubiquitous pictures of generic people jumping or watching sunsets, reeks of cliche. But something about Leo stands him above the crowd.
At its core, Zen Habits tells the story of a real man, living on an isolated island with six kids and real problems, struggling — and more often than not, succeeding — to construct a life that is engaging, but also happy and, above all, peaceful. We see us in him, and his experiences give us hope.
This recent article is an example of Leo at his best. He summarizes the core components to living a good life. Though simple, this advice resonates strongly. Something about it just seems right. It sweeps away the gunk that builds up when you spend too much time down in the proverbial dirt of the life hacking world, trying to figure out how to make the little things slightly better, and provides, instead, a big picture target. If you set down a path to satisfying the advice given here, the rest seems like it will all just click into place.