What if…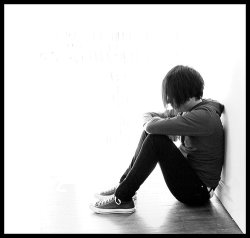 I'm a fan of thought experiments. Sometimes they're annoying, but other times they can help you sift through that heap of assumptions that sloshes around your brain and guides a lot of your behavior. In today's post, I want to offer five thought experiments that yielded, at least for me, some interesting insights. Give them some thought. They might catch you in just the right way. Or not. But at the very least, they'll provide you with some excellent cocktail party conversation.
Depending on popular demand, I can later share my own answers to the conundrums below…
5 Thought Experiments That Might Change Your Life
A mad scientist attaches a probe to your brain. If you become bored or tired while working it delivers a painful shock. If you had to stay with your current job or school, how would your work schedule change? What habits would you lose? What habits would you gain? What's stopping you from working that way now?

The president of your college delivers some shocking news: your grades, awards, and activities at school have become classified. Upon graduation, when interviewing for jobs, you'll only be allowed to mention whether you were an "A and B" student, a "B and C" student, or a "C and below" student. Everything else is off limits. What does the rest of your college career look like? What would really happen if you lived this way even if your record wasn't classified? Would certain post-grad opportunities be off the table?
You make a deal with a eccentric philanthropist: you can take any job you want, but your salary will come from him and will be determined, entirely, by your average level of happiness. Where would you try to setup interviews? Does this match your current career wish list?
Bill Gates, bored after recently stepping down at Microsoft, decides to offer you $1,000,000 if you can maintain an 'A' average in the upcoming fall semester. Here's the catch: you're not allowed to study more than 8 hours a week outside of the classroom. What would you do? Would you give up and say it's impossible? Or, with the right planning, do you think you could make it work? If so, what would happen if you lived every semester that way?
Due to a complicated inheritance, you'll receive $100,000 a year, but, in exchange, you're not allowed to have a job. What would your lifestyle be like? If you didn't have this inheritance, what career path, available to you now, would get you closest to this lifestyle? Is this a career path you're considering? If not, why not?
Did any of these thought experiments trigger an insight in you?
(Photo by JasonRogers)