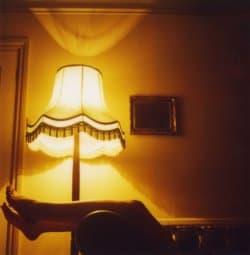 The Trouble with Freedom
In Tuesday's post I repeated a familar refrain: underschedule! By now, you probably know my argument by heart:
Having significant amounts of unstructured time in your schedule provides three benefits…
Time affluence which generates happiness.
The ability to master the small amount of structured things you leave in your schedule — the only route to becoming famous.
Freedom to expose yourself to positive randomness, the key to stumbling into cool opportunities.
The argument is clear. Putting it into practice, however, can become problematic. I know this because I've received several e-mails from students reporting that they've given underscheduling a try, but didn't know what to do with all that free time.
The result: lots of doing nothing, which made them unhappy, which, ironically, made them procrastinate more than ever before on their work, which made them even more unhappy, and so on.
In this post I want to help rectify this problem. Below I've listed 3 simple rules to help you get the most out of your experiments with an underscheduled lifestyle:
(1) Once a week do each of the following:
Attend a talk on campus.
Go to your nearest Barnes & Noble, grab a stack of books that seem interesting, spend at least one hour with a coffee reading through them.
Identify one person who has done something you find cool then send them an e-mail asking them a concise and specific question about how they got started down that path.
These three things are simple. I don't care when you do them, just make sure you do all three before the week is done. They'll act like rocket fuel for your curiosity.
(2) Start a Saturday Morning Project
As you might remember, a Saturday Morning Project is a big, ambitious project (when described it makes people say "wow") that has no external deadlines or outside pressure for you to complete. For example: trying to get a short story published, or grow a blog, or launch a microbusiness.
The key it is to constrain your work on this project to the same time every week. I like Saturday morning because it's unlikely you'll ever have anything else scheduled then. But any time can work.
There's something energizing about making consistent progress on something cool. It energizes you for the rest of the week, not to mention that you'll begin to shake loose interesting opportunities as you make progress.
(3) Plan Adventures
Free time that you leave free drains energy. There's nothing more demotivating than sitting on your dorm room couch, lethargic with laziness, with absolutely nothing to do. Avoid this situation at all costs.
Instead, plan adventures for your free time. In the short-term, gather a crowd to see a movie at the art house theater. Or, check out trivia night at the local bar. Or, figure out how to make good martinis. Whatever. Just organize something with a goal and that involves other people.
In the long-term, seek out, register, and plan to attend as many interesting events in your area as possible. Some of the most interesting students I've met are those who are constantly leaving campus on Saturday morning to go attend some conference in the next city over that they somehow finagled a student pass for. There's no better way to bathe yourself in positive randomness.
(Case Study: browse through the archives of Hack College; notice the huge amounts of interesting events and conferences those guys talk their way into!)
Conclusion
Being underscheduled is significantly better than being overscheduled. But if you can't take advantage of your newfound time affluence, things can still get grim. Take your free time seriously. If you don't use it for something, it just becomes wasted. The key is finding the right something that keeps you happy, interesting, and impressive.
How do you make optimal use of your unstructured time?