Ben's Year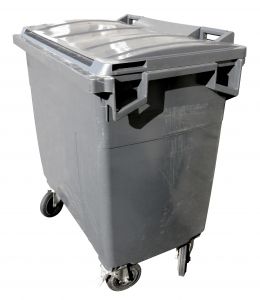 In a recent blog post, Ben Casnocha summarized his adventures during 2008. Here are some excerpts:
I traveled to Quito and the Ecuadorean Amazon jungle, Zurich, Prague, all over Costa Rica, Alaska, and rural Tennessee… Gave a dozen paid speeches in various U.S. locales. Read 60 books. … Wrote a hundred thousand words on my blog…Won an essay contest. Made new friends. Tried to become closer still to old friends…Fished for halibut off a boat…Met one-on-one with David Foster Wallace and then mourned his death. Philosophized. Watched too many Seinfeld episodes….Plotted world domination.
This seems like a lot. And it is. But in this post I draw an unexpected conclusion: the long length and indisputable awesomeness of this list should inspire you during this upcoming semester to do much, much less.
We begin with a simple question…
What is work?
Allow me to hazard an answer. I define work to be anything that requires a non-trivial amount of your time and attention by a given deadline. For example, studying for an exam is work: it requires you to spend lots of time with your notes in the period before the test itself. Running a student organization also generates lots of work — forms to submit, meetings to organize, events to run: all things that require time and attention by a certain deadline.
When I say you should quit something this semester, I mean that you should quit something that generates work.
Drop that extra science course you shoe-horned into your schedule. If you can't do this because your double major is drowning you with requirements, then drop one of your majors. While you're at it, put a torch to your activity schedule. Do you need to be so involved in three different clubs? Choose one and kick the rest. Nervous about letting go? Take baby steps by first declaring an activity vacation.
I want you to quit these sources of work so that you'll have more free time to do the type of things that inspire Ben. As you might have guessed, I don't consider most of the items on Ben's list to be work. These are actions that Ben decided to do because he wanted to do them at the time. He was under no obligation. There were no deadlines.
Decoding Radical Simplicity
As you know, I'm a fiend for a simplicity. I think doing less is the miracle cure for the modern student life. It gives you time affluence which makes you happy. It's also the only route to becoming famous at something, which will also make you happy.
People often mistake my love for simplicity, however, as a love for inactivity. Nothing could be further from the truth. The goal of my philosophy is to keep significant percentages of your time unscheduled. That is, not dedicated to work.
This doesn't mean that you shouldn't do anything in this unscheduled time. Indeed, I'm a big proponent that you should aggressively use this time. Follow Ben's example, and fill it both with activities that simply make you happy (eg., watching Seinfeld and fishing for Halibut) and those that expose you to new things that might one day blossom into something impressive (eg., entering an essay contest or setting up a dinner with someone famous).
The key is to resist the urge to slip too quickly from freestyle exploration into more structured work. If your explorations turn up something that really resonates with your interests, then, reluctantly, and only after much consideration, you can transform it into a longterm work-generating commitment. But I would argue that in this case you should quit something else to make room.
To me, the ideal student lifestyle has classes, one or two work-generating pursuits that are receiving longterm attention, and copious amounts of unscheduled time left for exploration. If you're doing nothing, or, much more likely, if you're doing too much, you're at risk for getting stuck in a stress-inducing, non-impressive, busy-work saturated rut.
So start your semester off right. Reduce the amount of work in your life. Then go live it.