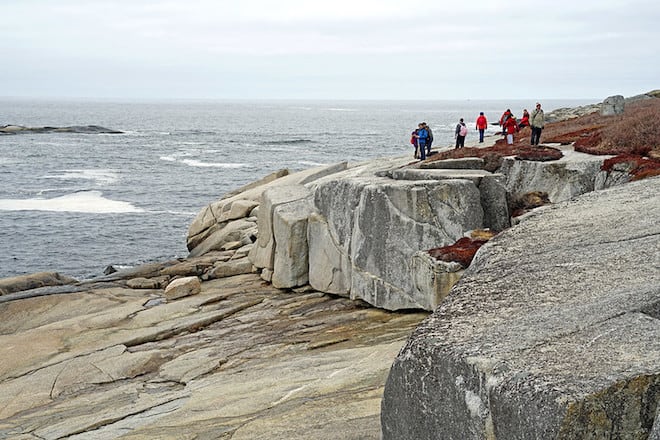 One of the surprising lessons I learned working on Digital Minimalism is that when it comes to reforming your relationship with your devices, successful outcomes are less about deciding to stop harmful digital behaviors than they are about deciding to start committing to meaningful analog alternatives.
If you simply resolve to quit social media, and end up sitting on your coach, bored, white knuckling the urge to check Twitter, you're unlikely to experience lasting change.
On the other hand, if you fill your life with hard but satisfying analog alternatives — activities that resonate with our primal urges to connect, to move, to reflect, to be surrounded by nature, to manipulate elements of the physical world with out hands — you'll find the appeal of animated GIFs and ASCII snark to be greatly diminished.
With this in mind, I'm introducing the Analog January Challenge. It's a collection of five commitments that last one month. They're designed to provide you a crash course introduction to the types of satisfying analog activities that will reduce the anxious attraction of your screens.
(Note: you don't have to begin exactly on January 1st; just block off four weeks starting on whatever day in the month you initiate the challenge.)
Here are the five commitments that make up the Analog January Challenge:
READ
Commit to reading 3 – 4 new books during the month. It doesn't matter if they're fiction or non-fiction, sophisticated or fun. The goal is to rediscover what it feels like to make engagement with the written word an important part of your daily experience.

MOVE
Commit to going for a walk every single day of the month. Try to make it at least 15 minutes long. Leave your phone at home: just observe the world around you and think.

CONNECT
Hold a real conversation with 20 different people during the monthlong challenge. These conversations can be in person or over the phone/Facetime/Skype, but text-based communication doesn't count (you must be able to hear the other person's voice). To hit the 20 person mark will require some advance planning: you might consider calling old friends or taking various colleagues along for lunch and coffee breaks.

MAKE
Participate in a skilled hobby that requires you to interact with the physical world. This could be craft-based, like knitting, drawing, wood working, or, as I've taken to doing with my boys, building custom circuits. This could also be athletic, like biking, bow hunting, or, as is increasingly popular these days, Brazilian Ju Jitsu. Screen-based activities don't count. To get the full analog benefit here, you need to encounter and overcome the resistances of the physical landscape that surrounds you, as this is what our minds have evolved to understand as productive action.

JOIN
Join something local that meets weekly. For many people, this might be the hardest commitment, but it's arguably one of the most important, especially as we enter a political season where the pseudo-anonymity and limbic-triggers of the online world attempt to bring out the worse in us. There's nothing more fundamentally human than gathering with a group of real people in real life to work on something real together. This has a way of lessening — even if just briefly — the sense of anxious despair that emanates from the online upside down.
You might be wondering how you're going to fit these commitments into your already busy life. The answer is simple: by spending less time online. This was another one of interesting discoveries I made working on my book: people were often surprised by how much free time they had once they stopped treating their phone as a constant companion.
To take advantage of this reality, I recommend that for the duration of the challenge that you dumb down your smartphone by following the rules I outlined here (summary: use your phone only for calls, texts, maps, and audio — as Steve Jobs originally intended).
Furthermore, I'd suggest that when you access social media on your computer, you always log out when you're done, and un-save your password — introducing the crucial extra friction of typing in this information every time you want to check your account.
Finally, if you have a YouTube habit, you might consider temporarily deploying an internet blocking tool (like Freedom) to strictly limit the times during which you're allowed to wander down streaming video rabbit holes.
If you're unhappy with the out-sized role your phone plays in your daily life, I highly recommend trying this challenge, as it builds upon a powerful but often overlooked truth: We fall into the traps of the digital only when we distance ourselves from the attractions of the analog.
If you do attempt the challenge, send me an email at [email protected], or leave a comment below, to let me know how it's going. And, of course, if you complete the challenge and feel fired up about making more permanent changes to your digital life, then I have a book to recommend that you might find useful…
(Photo by Dennis Jarvis.)