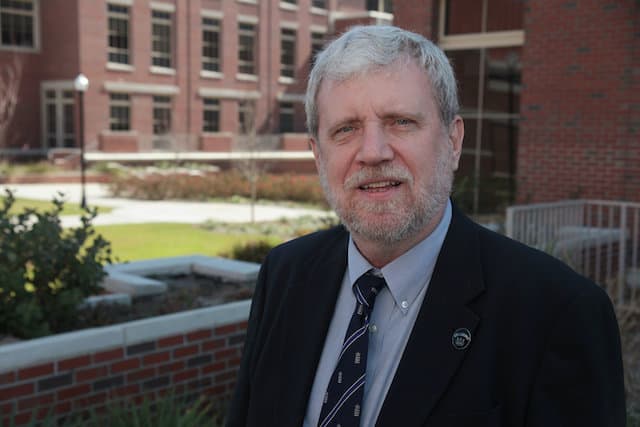 I was saddened to learn earlier today that Anders Ericsson, creator of deliberate practice theory, recently passed away. Longtime readers of mine know that his work greatly influenced me. I never met Anders in person, but we shared a sporadic correspondence that I cherished. I thought it appropriate to offer a brief personal tribute to his powerful ideas.
Anders tackled the fundamental question of how experts get really good at what they do. The framework he proposed, which clarified a lot of confusion in the field at the time, introduced these two big ideas (among others):
When trying to get better at a skill, an effort called "deliberate practice" is most effective. Deliberate practice, which aims to isolate areas that need improvement and then stretch you past your comfort zone to induce growth, is the critical activity that helps individuals move past amateur status in many endeavors, both physical and cognitive.
To reach an expert level often requires a lot of deliberate practice. In some of Anders's more engaging studies, he would sift through accounts of so-called "prodigies", and identify, time and again, prodigious quantities of deliberate practice surreptitiously squeezed into their early childhood years. As his New York Times obituary recalls, Anders once summarized this finding as follows in an interview: "This idea that somebody more or less discovers, suddenly, that they're extremely good at something, I've yet to find even a single example of that type of phenomenon."
I first came across Anders's work in Geoff Colvin's 2008 book, Talent is Overrated, which blew my mind, and led to a deep dive into deliberate practice theory. It provided an antidote to an increasingly frenetic, digital-mediated world, where everyone was trying to find their passion or seek to somehow transmute social media busyness into accomplishment. It explained a lot about what seemed to resonate for me when I reflected on my own life, or surveyed those I admired around me at MIT or in the biographies of big thinkers I was devouring at the time.
The theory laid the foundations in my own writing for the idea that the type of work you're doing matters (elaborated in Deep Work), and that meaningful accomplishment often requires the diligent application of such efforts over a long period of time (elaborated in So Good They Can't Ignore You.)
As with many big theories, the implications of Anders's ideas were sometimes pushed to unsustainable extremes. In Outliers, for example, Malcolm Gladwell deployed these concepts to argue for an over-simplified egalitarian utopia in which all significant achievements are due to incidental environmental factors that enable rapid deliberate practice acquisition. (Anders may have egged Gladwell on, as Anders was known to enjoy advancing extreme versions of his theories; though given the good-natured manner with which he approached subsequent debate, I always suspected that this tendency was in part driven by a Socratic impulse to generate progress through the dialectical clash of opposing conceptions.)
In recent years, deliberate practice theory has continued to evolve. Most contemporary thinking on expert performance includes factors beyond just practice accumulation to understand high achievement, such as trainability, innate physiological advantage, and the complex and murky psychological cocktail we often summarize as "drive."
There's also an increased consideration of the type of skill being mastered. If there are clear cut rules and feedback, like when learning chess or golf, the application and advantages of deliberate practice are clear. In other pursuits, however, such as the ambiguous, semi-creative, semi-administrative efforts that define knowledge work, designing appropriate practice can be maddeningly difficult and its rewards less immediately obvious. (Though, as I argue in So Good, this is a challenge worth undertaking, as its difficulty scares most people off, leaving a huge competitive advantage for the few willing to apply a deliberate approach to their office-bound skills.)
In the end, however, Anders's key ideas — that the type and quantity of practice matters a lot — remain widely accepted. He transformed our understanding of the world from a frustratingly unobtainable vision in which people stumbled into their prodigious talent and lived happily ever after, into a more democratized and tractable reality; one in which your abilities are mutable, and disciplined diligence — though perhaps unable to transform you into the next Tiger Woods — will almost always push your skills to a place where they can do you some real good.
Anders will be missed. His ideas will not be forgotten.