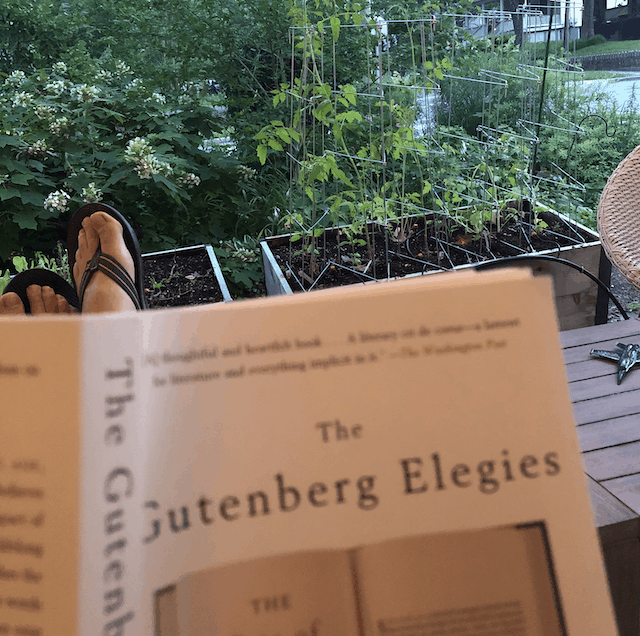 Early in his 1994 essay collection, The Gutenberg Elegies, literary critic Sven Birkerts tells a story about his experience teaching an undergraduate course on short stories. He started his students easy, with some Washington Irving, then moved on to Hawthorne and Poe before arriving at Henry James.
It was here that his class "derailed."
He tried to solicit opinions on the story he'd selected, but came up short. "My students could barely muster the energy for a thumbs-up or -down," he writes. "It was as though some pneumatic pump had sucked out the last dregs of their spirits."
As he probed, Birkerts realized the issue wasn't localized; it wasn't just the vocabulary, or the diction, or the specific references. The root drove deeper:
"They were not, with few exceptions, readers — never had been; that they had always occupied themselves with music, TV, and videos; they had difficulty slowing down enough to concentrate on prose of any density."
As he reflected on this reality he came to realize that the implications were "staggering." This was not just a "generational disability," but instead a "permanent turn" in the human endeavor.
It's easy to dismiss such sentiments as nostalgia: everything changes; it's reactionary to become too enthralled with any particular aging technology. But Birkerts convincingly argues for a literary exceptionalism of sorts:
"For in fact, our entire collective subjective history — the soul of our societal body, is encoded in print. Is encoded, and has for countless generations been passed along by way of the word, mainly through books."
As I elaborated in last week's episode of my podcast, Neil Postman argues that it was the introduction of mass-produced longform writing that really unleashed human potential — ushering in the modes of critical, analytical understanding that birthed both the enlightenment and the scientific revolution, the foundations of modernity. It allowed us to efficiently capture complex thought in all its nuance, then build on it, layer after layer, nudging forward human intellectual endeavor.
Writing was not just another technology, in other words, but the cognitive lodestone that attracted all advances that followed.
Which is why Birkerts was troubled in the early 1990s to see an emergent electronic culture destabilize this medium.
It's also why in 1985, Neil Postman described a similar ominous premonition as he surveyed the impact of television.
And it's why today, as I see more of our political and philosophical discourse mediated through Tweets, I despair, but as I also see the emergence of longform audio and the resurgence of audio books, I feel hope.
As I elaborated in my podcast, the medium through which you mediate the world matters. An app on your phone can offer you diversion or fleeting catharsis. On the other hand, something more lexicographically substantial  — though perhaps, as Birkert's students discovered, more difficult to consume — can often offer true progress.