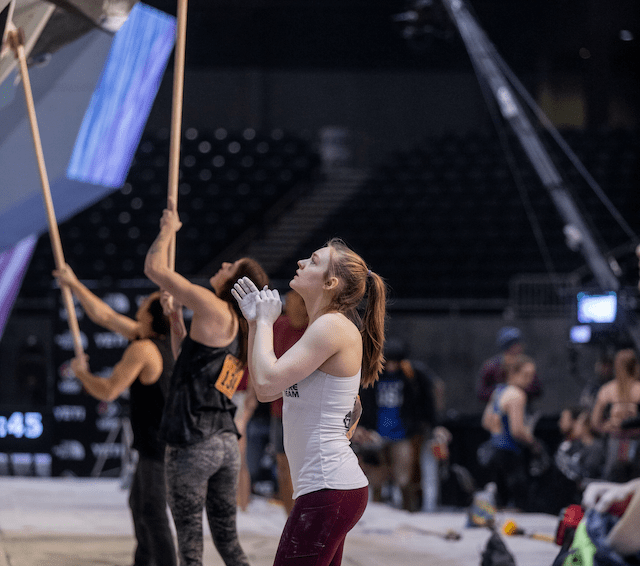 Madison Fischer, a professional sport climber, recently pointed me toward an insightful essay she published on her blog about her battle with social media.
Early in her climbing career, Madison was exposed to Instagram. At first she posted pictures of her cat; then pictures of competitions; then her training; then she had a professional account where she could carefully track the demographics of her viewers, optimizing when she posted, and synchronizing her online behavior with a carefully-calibrated content calendar.
This sudden influencer status was impossibly appealing:
"I wanted the congratulations. I wanted admiration. I wanted my follower count to grow. I wanted everyone to envy my life and achievements. I wanted, no, needed people to tell me I was going places…But you can't blame me. It's so easy, so stimulating. It's not even a statement that you have Instagram, it's assumed. Everyone's doing it."
But something didn't feel quite right about the increasingly artificial life she was constructing online. Beyond the "obvious egotism" issues, she began to lose touch with her true self: "I started believing this narrative of a girl…living the dream," she writes, "traveling around the world to compete while finding the time for school, work, and a relationship."
This became a problem:
"This story blinded me to the many mistakes I had along the way. I couldn't step out of the reputation… Pride in my accomplishments made me content, and contentedness is poison to a young athlete who has to stay hungry if she wants to stay competitive."
Madison eventually made a bold decision: she would quit Instagram. As she elaborates, it actually took her months of false starts and failed attempts to get to this place. At first, she tried partial solutions. She would delete the app, but it was still too easy to just Google "Instagram" and log in using her phone's browser. She unfollowed everyone to empty her feed, but she still felt compelled to compulsively document her life.
So she finally had to get rid of her account altogether. "My exit from social media was a quiet one," she writes. No big post announcing her decision. No warnings. Just silence. She was free.
It was then that Madison's athletic career moved to the next level. "There's nobody I'm here to perform for," she writes. "I just train and silently work on achieving my own definition of success."
Without the need to document and promote her daily activities, Madison regained a sense of self-motivation. She was honing her craft for her own reasons.
Three months after going off the grid, she traveled to the biggest event in her competition calendar, the Canadian Open Boulder Nationals. She wasn't looking at posts showing her competitors preparing, and she wasn't thinking about how her performance would play online. As a result, she "felt overwhelming ease" and was "able to perform at my capacity."
She won second place.
What struck me about Madison's story was not the impact her decision had on her training, or focus, or performance, but instead the way it transformed her character.
Here's how she describes her mindset heading into Nationals:
"I wanted to see what I could do. Nothing to do with you, or your friends, or the neighbors, or the members at my gym, or my competitors, or family. It was all within, as it should be, and as it has to be."
This issue is often overlooked when people consider the role of tools like social media in their lives. They consider factors like audience-building, entertainment, discovery and connection, and weigh them against obvious costs like distraction and privacy. But a deeper question lurks beneath this debate: are these services making you a better or worse version of yourself?
######
I want to thank everyone who took on my challenge from earlier this week to donate to a pair of excellent organizations working on police reform. Over 70 of you stepped up and made donations that added up to roughly $7,000. As promised, I matched every dollar.