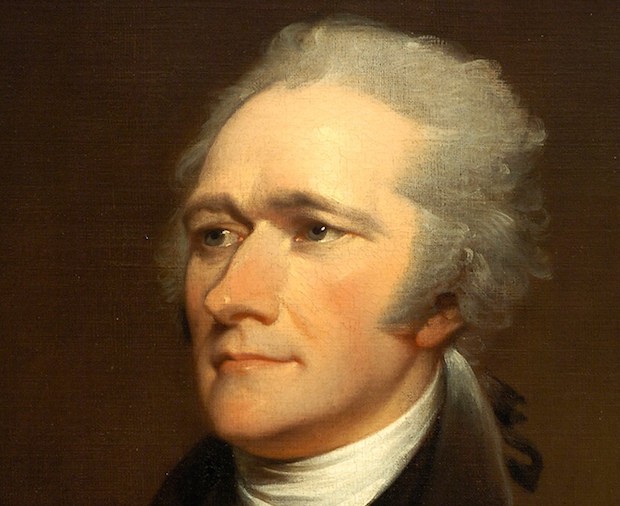 A Deep Revolution
I'm a little over 300 pages into Ron Chernow's excellent biography of Alexander Hamilton (I also highly recommend his biographies of Washington and Rockefeller).
Hamilton, of course, knew how to get things done.
"His collected papers are so stupefying in length that it is hard to believe that one man created them in fewer than five decades," writes Chernow.
But this productivity reached an apex during the period when Hamilton, along with Madison, and to a much lesser extent, John Jay, collaborated to write and publish the Federalist Papers.
During one particularly frenzied two-month stretch, Hamilton "churned out" twenty-one of these now immortal essays.
How did he do it?
"Hamilton developed ingenious ways to wring words from himself," Chernow explains, before excerpting the following passage from a letter written by Hamilton's friend, William Sullivan (available online):
"[W]hen [Hamilton] had a serious object to accomplish, his practice was to reflect on it previous. And when he had gone through this labor, he retired to sleep, without regard to the hour of the night, and, having slept six or seven hours, he rose and having taken strong coffee, seated himself at his table, where he would remain six, seven, or eight hours."
As Chernow then reveals, Hamilton's productivity also leveraged a "fair degree of repetition" (think: depth rituals) and a method in which he would "walk the floor as he formed sentences in his head" (think: productive meditation).
Hamilton was many things. To this list, however, I think we can confidently add: master deep worker.
#####
A quick note for fellow deliberate practice fans: the father of this concept, Anders Ericsson, just published a new book on the topic called Peak. I'm excited to dive into this book, but in the meantime, I wanted to bring it to your attention.