UPDATE (2/17/10): My new book, which is scheduled for publication in July, 2010, is now available for pre-order on Amazon. If you're excited about this title, and want to ensure that you get your copy the day it comes out, consider ordering it in advance.  (I have a feeling we're going to sell more than they expect, and stocks will run low.)
The Relaxed Superstars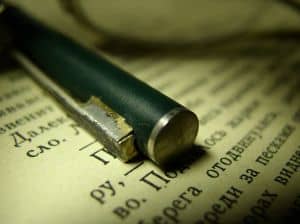 I receive a lot of e-mails asking about my new book. I realize that I've only given a few vague details on the project to date, so I thought I would rectify that today by bringing you up to speed.
Synopsis
The book focuses on a group of high school students I call relaxed superstars. These are students who live low-stress, under-scheduled, relaxed high school lives yet still do phenomenally well in college admissions. In the book I tell their stories and deconstruct how they pull this off.
To date I've interviewed around 20 such students. I can guarantee that their stories will change the way you think about college admissions. You'll encounter students who enjoyed abundant free time (due to reasonable course loads and minimal junk extracurriculars), yet still breezed into schools like Stanford, Princeton, and MIT. Their secret almost always involves focused attention on an innovative project they loved.
Consider, for example, Michael. As a high school student in Arizona he focused his attention on a series of projects involving sustainability. He didn't do them all at once, but, instead, one after the other, each building on the last. During his junior year, he took only 1 AP course. He participated in no other extracurricular activities. His schedule was so flexible that he adopted the habit of going on a 1 – 2 hour hike, immediately following school, four days out of five every week.
Michael loved his life.
He's currently a student at Stanford.
Most people have a sense that students like Michael exist. Almost every senior class has that one happy, laid back guy who surprises everyone when he gets accepted to Harvard. My book is simply the first to track them down, interview them, and figure out how the hell they made this happen.
I want to offer talented high school students a path to academic success that doesn't involve living a terrible, stress-saturated life.
Format
The book is divided into three parts, one for each of the three major "laws" followed by these students: underschedule, focus, and innovate. Fans of Study Hacks will recognize these as the three laws of the zen valedictorian. (In fact, in my original proposal I called these students zen valedictorians, but my publishers, rightly so, thought the word "zen" was overused.)
Each of the three parts is divided into two halves. The first half explains the law and why it's true. It also provides examples of real relaxed superstars putting the law into action. The second half provides concrete advice for the reader to integrate the insights into his or her own student life.
Progress
I'm on track to finish a rough draft of the entire manuscript by the end of next week. (Whew!) That leaves me a summer to edit before I submit the first draft to my publisher in September. I think this adds up to a spring of 2010 publication date, but I'm not definite about that.
My System
People often ask how I juggle book writing with other obligations. For example, while writing this manuscript I'm also writing my PhD dissertation and keeping up a fast-paced research publishing schedule.
My method is the same I used for my previous two books (and is shared by many other professional writers). I write first thing in the morning most weekdays and occasionally on the weekend. Usually for 1 – 2 hours. Rarely more. Because it's first thing in the morning, nothing else can hijack my time. And because I insist on long publishing contracts, these small pushes are enough to build to a quality final result.
More Soon…
As I shift into the editing phase, I'll share more updates about the project. It's been really hard to keep silent about all of the exceptional content I've been working through in my monkish isolation. Expect me to start leaking more details soon.
In the meantime, if you have a good idea for a title, let me know! I'm stumped…