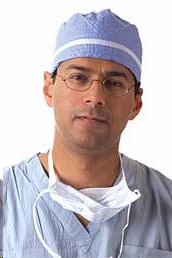 In Search of Excellence
By any reasonable measure, Atul Gawande is an expert surgeon. He trained at some of the country's most elite medical institutions and has performed over two thousand operations.
But he could be better.
As Gawande notes in his latest New Yorker feature, he recently brought a coach into his operating room to find places where he could improve. The coach turned up no shortage of suggestions.
"One twenty-minute discussion [with my coach] gave me more to consider and work on than I'd had in the past five years," he admits.
The premise of Gawande's article — the idea that brought him to the extreme step of hiring his own surgical coach — is that most of us are lousy at becoming excellent.
Athletes and musicians know that deliberate practice is the foundation for excellence, and that this style of practice requires a ruthless focus on your shortcomings, which in turn requires coaching. The rest of us, however, tend to flee the discomfort of such directed criticism as soon as we've acquired the bare minimum of credentials that allows us to adopt the moniker of "expert." We wield any foundation of skill — even if skimpy — like a shield against the discomfort required to acquire more.
To Gawande's reasoning, this is a problem. In many fields, from teaching, to programming, to marketing, we could be a lot better than we are — if only we were willing to let down our guard and embrace guidance on where we still need work.
"This is tricky," admits Gawande. "Human beings resist exposure and critique; our brains are well defended"
In the context our our ongoing Career Craftsman discussion, this article piqued my interest. The idea of hiring a coach for a knowledge worker position sounds radical.  But what if the positive results were equally momentous?
I'm pondering…
(Photo by the ALA)