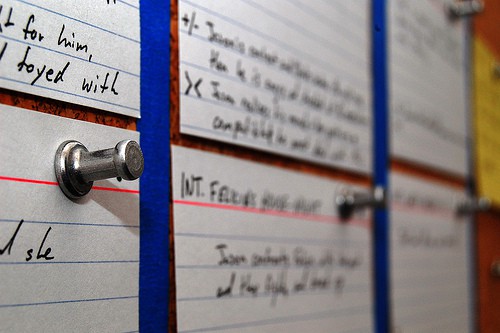 I was talking recently with a friend who is a project manager at a tech company who happens to also be particularly interested in productivity strategies. He told me about a fascinating habit he's been deploying with great success in his own work life. Instead of maintaining endless to-do lists, when he takes on a new obligation, he puts it on his calendar: scheduling a specific date and time when he will tackle it. As he clarified, this approach applies even if the obligation is just to "think some about this topic."
This might sound extreme, but it shouldn't. What my friend is really doing is acknowledging that he has a limited amount of total time to spend on tasks. By scheduling each obligation, he's confronting the reality of how much time each item will actually take, and identifying where these mental cycles will come from.
In knowledge work, we often ignore these realities. We pass around obligations like hot potatoes, via dashed-off emails and Slack eruptions, often pushing ourselves beyond what we can realistically accomplish, compensating by dropping things or completing them at a low quality level. This can't possibly be the best way to organize cognitive work. And as my friend demonstrates, it's not the only way.
I've been writing all week about how the disruptions in knowledge work we're facing in the current moment might be an opportunity to spark radical new ideas about how this sector operates. This particular issue, confronting how we're actually allocating our attention, is as good a place as any to start.