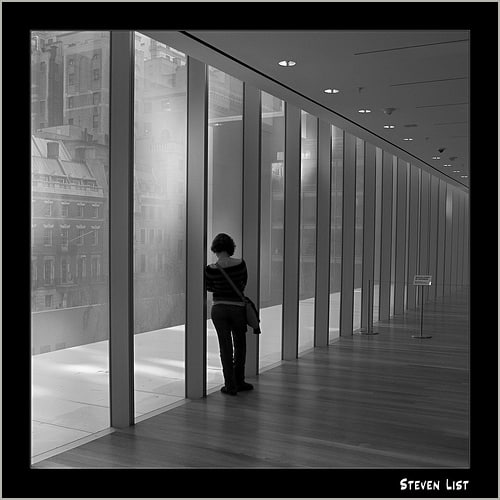 A Nervous Sophomore
The following question came from a sophomore finance major at a well-known state university:
I have read and heard that entry-level investment bankers have to work long hours doing meaningless grunt work assigned by bosses (sometimes portrayed as evil)…How can your career craftsman philosophy be applied to high stakes fields such as finance?
This reader believed in my career philosophy and was perfectly happy to sidestep the flawed idea that he should "follow his passion." But the option of heading into investment banking — a popular choice for his major at his university — was making him nervous.  The requirements for standing out in this field seemed brutal and he wasn't inspired by the rewards you can obtain for banking stardom (more respect and money in exchange for more work hours and stress).
I told him not to become an investment banker.
Here's why…
Lifestyle-Centric Career Planning
The goal of my career philosophy is to craft a remarkable working life. The definition of "remarkable," however, differs for different people.
One one extreme, it might capture a life of power and respect, where you're at the center of important matters. While on another, it might capture a life of exotic travel with a minimum of work and a maximum of adventure.
Something most such visions have in common is that they contain traits that are rare and valuable. If you want them, therefore, you need rare and valuable skills to offer in return. This requires that you stop daydreaming about a perfect job that will make you instantly happy, and instead focus on becoming so good they can't ignore you.
There are a tremendous number of different ways to build up this career capital, which is why I don't put much emphasis on what specific job you take.
This being said, however, the example from our nervous sophomore above emphasizes an important nuance: not all jobs produce the type of capital you need.
If, for example, your vision involves working four hours a week from a beach, the capital obtained from an investment bank is not the right type of capital for the career traits you seek.
If your vision instead involves impacting major world events, then banking capital can serve you well.
When I talked with our sophomore from above, I learned that his definition of "remarkable" — which emphasized autonomy — was not easily acquirable with banking capital, which is why I advised him to head in a different direction. For other students with other definitions, I might have advised the opposite.
It might seem like "pursuing your definition of a remarkable life" is quite similar to "following your passion," but for most people, it's not. A vision for a life well-lived tends to be broad and ambiguous — touching on major distinctions in lifestyle not specific industries or types of work. These are statements of values not commitments to economic sectors.
The following, for example, fit naturally in a definition of a remarkable life:
A desire for time affluence.
A desire for influence and recognition.
A desire for playing a deep, meaningful role in your family and community.
A desire to be known for creativity or to have an impact on the world of ideas.
A desire to be free of financial concerns.
A desire for adventure.
A desire for minimalism (less stuff, less obligations, less mental clutter).
While this list is too specific:
A desire to work in education non-profits.
A desire to be a lawyer.
A desire to be an entrepreneur.
The first list describes general traits of a life well-lived. The second list describes specific strategies for obtaining these traits. My career advice thinks you should be obstinate in protecting the former while not caring much at all about the latter. You need to know where generally you want to go, but you shouldn't get too obsessed about the uncountably many different routes that can get you there.
###
For more musing on this topic, see my 2008 post on lifestyle-centric career planning.
(Photo by DigiDragon)