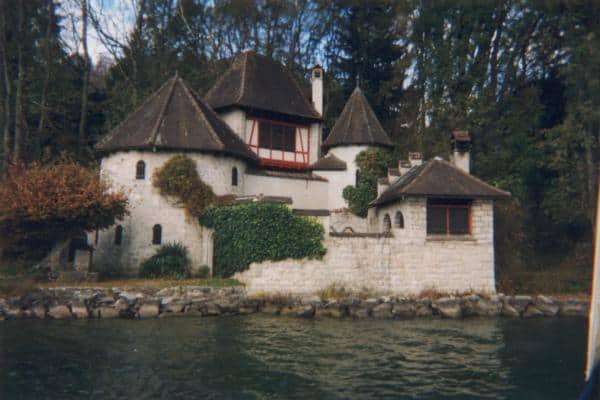 I open Deep Work with the story of a stone tower that Carl Jung built on the shores of the upper lake of Zurich, near the small town of Bollingen. Jung would retreat to an inner sanctum inside the tower, modeled after meditation rooms he had seen on a tour of British controlled India, to think deeply about his breakthrough work on psychiatry and the collective unconscious.
It always struck me that Jung's Bollingen Tower, as he called it, seemed almost purposefully fantastical, as if Jung was using its form to induce states of deeper creativity. The other day, while reading Anthony Steven's insightful guide, Jung: A Very Short Introduction, I learned my instinct was right. As Stevens explains:
"The fantasies and rituals common to childhood assumed a heightened intensity for [Jung], and they influenced the rest of his life. For example, his adult delight in studying alone in a tower he built for himself at Bollingen on the upper lake of Zurich was anticipated by a childhood ritual in which he kept a carved manikin in a pencil box hidden away on a beam in the vicarage attic. From time to time, he visited the manikin and presented him with scrolls written in a secret language to provide him with a library in the fastness of his attic retreat."
I really enjoy stories of deep thinkers who build elaborate work environments to help extract more creativity and quality from their brain, it's a classic example of the deep life in action.
For more case studies like Jung's tower, see these two posts, which look at elaborate work spaces designed by J. K. Rowling, Neal Stephenson, Michael Pollan, David McCollough, Doris Kearns Goodwin, Hans Zimmer, and Gustav Mahler. Also relevant is my post on how virtual reality might bring these same style of brain-boosting environments to a much wider audience.