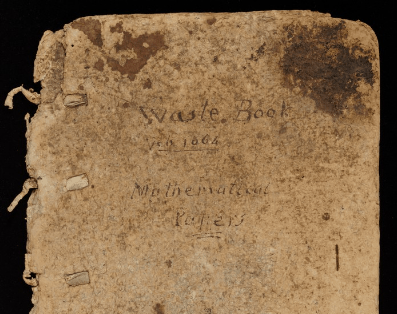 In 1666, Cambridge University closed its doors to help stop the spread of the black plague. This sent a precocious 23 year-old student named Isaac Newton back to Woolshtrope Manor, a family estate located 60 miles northwest of the school.  Newton's main diversion: a thick, largely empty, 1000-page commonplace notebook that he'd inherited from his stepfather.
Newton decided to fill in its pages with his answers to an increasingly difficult series of mathematical questions he devised for himself. In doing so, he invented calculus.
Not bad for a school break.
If you're interested in learning more about Newton's miraculous year:
Check out this history, published recently by Jonathan Kujawa on 3 Quarks Daily (if you don't know this website, ask any science geek you know to explain it to you). This was the article that inspired this post.
You can browse Newton's notebook online via Cambridge's digital library.