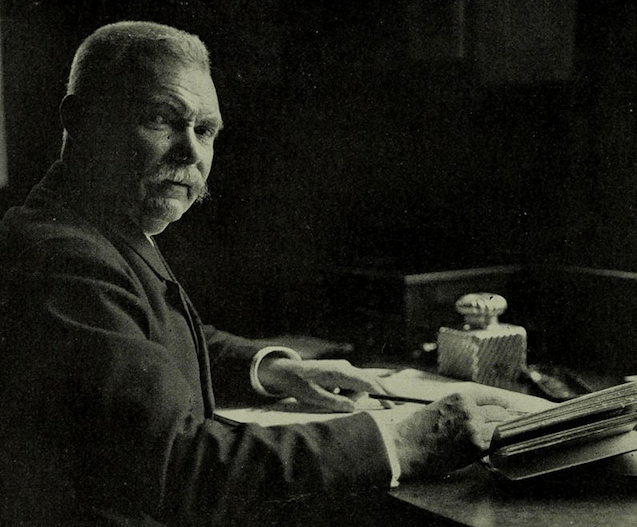 The Simple Life
Charles Wagner was a French reformed pastor who worked around the turn of the twentieth century. He preached a radical gospel that rejected dogma and promoted simple living and love of nature.
In 1901, he published a book titled The Simple Life, which angered religious authorities, but became popular in America once translated into English by Mary Louise Hendee.
The fourth chapter of the book is titled "Simplicity in Speech." It opens with Wagner's assessment of the current state of  human communication. It starts with a familiar claim:
"Formerly the means of communication between men were considerably restricted. It was natural to suppose that in perfecting and multiplying avenues of information, a better understanding would be brought about. Nations would learn to love each other…citizens of one country would feel themselves bound in closer brotherhood…Nothing could have seemed more evident."
But even in Wagner's time, it was clear that this theory wasn't playing out as expected:
"Alas! this reasoning was based upon the nature and capacity of the instruments, without taking into account the human element, always the most important factor. And what has really come about is this: that cavilers, calumniators, and crooks — all gentlemen glib of tongue, who know better than any one else how to turn voice and pen to account — have taken the utmost advantage of these extended means for circulating thought, with the result that the men of our times have the greatest difficulty in the world to know the truth about their own age and their own affairs."
As Wagner elaborates:
"For every newspaper that fosters good feeling and good understanding between nations, by trying to rightly inform its neighbors and to study them without reservations, how many spread defamation and distrust! What unnatural and dangerous currents of opinion set in motion! What false alarms and malicious interpretations of words and facts!"
Writing in 1901, Wagner was commenting on the rise of tabloid newspapers, and the decontextualization of information caused by the telegraph (as Neil Postman so expertly documented).
I'm citing his commentary here, of course, because he could have just as easily been referring to the cycle of utopian hope to fake news despair that describes the recent rapid progression from the early internet boosterism to the Facebook Age.
It's worth revisiting Wagner because his diagnosis of the issue is as relevant today as it was in 1901: when confronting new technology we cannot reason based only on the "nature and capacity of the instruments," we must also remember the "human element."
It's this "most important factor" that keeps tripping us up.
(Hat tip: Cliff)