A Devious Thought Experiment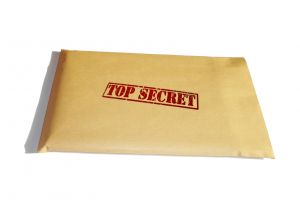 I want you to consider the following thought experiment:
The president of your college shows up at your dorm room early one morning. He has some surprising news. Due to a new policy, all students at your college will have their records classified. That means, after you graduate, you are forbidden — by punishment of imprisonment — to ever again mention:

Your major.
Your classes.
Your grades.
Your activities.

All potential employers and graduate schools understand this and won't penalize you. They will only know the name of your college and that you passed your courses and graduated.Consider this simple question: in this thought experiment, what would the remainder of your college career look like?
I am really interested in your reactions. If you get a chance, I encourage yout to leave your answer as a comment to this post or e-mail me.
We'll revisit the topic soon. I think it gets at a larger discussion that we'll find productive.