The Simple Six Letter Word That Determines Success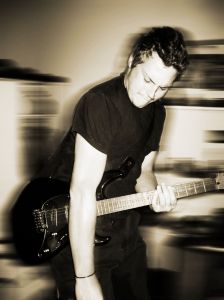 A few weeks back, Brian Clark, of Copyblogger fame, posted an intriguing article on Zen Habits. It was titled: Punk Rock Your Life: The Simple Six Letter Word That Determines Success.
The essay got some attention; eventually earning 1090 digs and 92 comments. I can see why. Like any timeless advice fable, it presents a simple message built around a compelling, illustrative story. Clark describes a Sex Pistols concert held in 1976 in Manchester, England. In attendance at this concert where a surprisingly large number of then unknown musicians who, inspired by the innovation on display, went on to become famous. Clark draws a clear conclusion:
So, what's the six-letter word that determines success in life? Action.
Is that correct? The answer, I believe, is more complicated…
Beyond Action
Ask yourself the following: Do you anyone who tried to become a professional musician? Most people do. Did they succeed? Most such aspirants do not. (It's a brutal business.)
Now ask yourself this: Did they work hard? Most likely, you answered "yes." So why did the failed musicians you know not succeed when the inspired Sex Pistols fans did? There are several possible answers. Luck could play a role. Also talent. Maybe different levels of hard work. But none of these factors, alone, seems to provide the full story. On a closer examination of the hundreds of success stories I've witnessed or told, I'm starting to arrive at a new truth: Action cannot generate success unless it's focused on an incredibly productive path.
Let me explain…
Punk, Not America Idol
Allow me a modest proposal. The reason those Sex Pistol fans became successful punk musicians is because they discovered a productive path on which to apply action. Here was a new type of music with the potential of making a big splash in that social context. By virtue of their age, where they lived, their political views, and their social circles, these musicians were uniquely qualified to be an early promoter of this genre that had explosive potential. All that was missing was taking the action to get there. Those that did made it big.
Consider, on the other hand, if I was to watch an episode of American Idol and get inspired and proclaim: "This is great! I want to do this!" Who cares. No amount of action is going to make me into a pop music star. Ditto if I wanted to become a great cage fighter or literary novelist. These paths would not be productive for my particular situtation.
Steve Martin Knew It
On reflection, this approach of identifying a productive direction for your action is embedded in our recent discussion of the Steve Martin Method. When he says "be so good they can't ignore you," you could substitute "relevant," "new," "necessary," or "original" for "good." Indeed, this is exactly what Martin did. He didn't become good at the style of comedy currently in vogue. Instead, he invented a new style so compelling that it could not be ignored. Because he was a young, smart, well-educated comedy writer during a time of great social change, he was in a prefect situation to make this happen.
Applying to Your Life
I'm still working out some of these ideas, and can't, at this point, distill this brainstorm into concrete advice, or even provide strong definitions of key concepts like "productive path." I do think, however, that something important is brewing here. I will be revisiting the concept soon.
In the mean time, let me know what you think. How does this match or clash with your own experience? How does one best take advantage of this reality of big achievement? I'm interested to dive deeper.