The (Dangerous) Art of the Start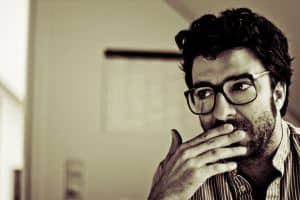 Attend any talk given by an entrepreneur and you'll hear some variation of the following:
The most important thing you can do is to get started!
This advice has percolated from its origin in business self-help to the wider productivity blogging community. You've heard it before: Do you want to become a writer? Start writing! Do you want to become fit? Join a gym today! Do you want to become a big-time blogger? Start posting ASAP! If you don't start, you're weak! You're afraid of success!
Here's the problem: I completely disagree with this common advice. I think an instinct for getting started cripples your chance at long-term success. And I suggest that, on the contrary, you should develop rigorous thresholds that any pursuit must overcome before it can induce action.
Allow me to explain why…
The Origin of the Cult of the Start
If you talk to an accomplished speaker, especially one with a focus on entrepreneurship, he'll tell you his "get started" message is crucial. Indeed, one of the biggest frustrations faced by speakers in this circuit is how often they meet young people who are psyched to start a business, but then allow, over time, for their enthusiasm to fade without ever taking action.
These speakers counter this effect by drilling the importance of starting. "Do anything!", they yell. "Send one e-mail, check out one book, register one domain name!" The theory is that even the smallest action can overcome some mythical initial resistance, and help build an inescapable momentum toward business nirvana.
But is getting started right away always the best option?
Survivor Bias
In his convention-busting book, Fooled by Randomness, Nassim Taleb preaches the danger of survivor bias — a common fallacy in which we emulate people who succeeded without considering those who used similar techniques but failed. Taleb uses the example of The Millionaire Next Door, a popular finance guide in which the authors interviewed a large group of millionaires. As Taleb points out, the habits of these millionaires — accumulating wealth through spartan living and aggressive investments — should not be emulated unless one can determine how many more people followed a similar strategy but failed to hit it big.
Perhaps a more poignant example would be to find and interview the 10 people in the country who had the biggest and fastest overall increase to their finances in the last year. Guess who would dominate this list? Lottery winners. Ignoring the survivor bias, one could conclude: the people who get richest fastest all invested heavily in lottery tickets, so that's what I should do too!
The same, of course, can be applied to an entrepreneur, or anyone, really, who had success in a glamorous pursuit. To the winner, their path seems straightforward. It was just a matter of putting in the time and the results followed. To someone in this position, it can be incredibly frustrating to watch people denying themselves similar success simply because they're afraid to get started.
But the survivor bias lurks…
For every successful entrepreneur, or writer, or blogger, or actor, there are dozens of others who did get started but then flamed out. Some people lack the right talents. For many more, the pursuit, once past that initial stage of generic, heady enthusiasm, simply lost its attraction and their interest waned.
The Saturation Method
I have observed many people who have had long-term success in an impressive pursuit. I have also observed many people who went after such successes yet failed. I hope by combining both outcomes — success and failure — I can identify a predictor of the former that will remain free of the taint of survivor bias.
In short, I've noticed that people who succeed in an impressive pursuit are those who:
Established, over time, a deep emotional conviction that they want to follow that pursuit.
Have built an exhaustive understanding of the relevant world, why some succeed and others don't, and exactly what type of action is required.
This takes time. Often it requires a long period of saturation, in which the person returns again and again to the world, meeting people and reading about it and trying little experiments to get a feel for its reality. This period will be at least a month. It might last years.
Steve Martin's Diligence

Steve Martin noted that the key to becoming really good at something (so good that they can't ignore you), is diligence, which he defines as effort over time to the exclusion of other pursuits. This is why people who ultimately succeed in a pursuit go through such a long period of vetting before they begin — if you're not 100% convinced and ready to tackle something, potentially for years, to the exclusions of the hundreds of interesting new ideas that will pop up along the way, you'll probably fizzle out well before reaping any reward.
The Art of Not Starting
This reality brings me back to my original point: try not to get started. If you translate every burst of enthusiasm into action, you're going to waste time. More dangerous, you're going to hobble your chances of succeeding in any pursuit, as the constant influx of new activity prevents you from achieving a Steve Martin-style diligence.
My advice: resist starting. Spend lots of time learning about different pursuits, but put off action until an idea begins to haunt your daydreams and refuses to be dislodged from your aspirational psyche. Then, and only then, should you reluctantly take that first step, one of what's sure to be many, many more before you get to where you want.
Related Posts