Productivity Glue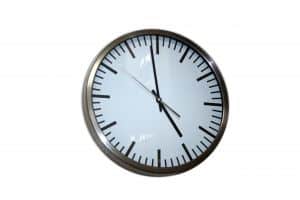 I dispense a lot of academic advice on this blog. I've dived into the details of note-taking and exam review and paper writing. Loyal readers can casually toss around acronyms like Q/E/C and Q&R, and chat lightly about focused question clusters and flat outlines. These strategies make the academic piece of college life easier. Underpinning this advice, however, and acting as the productivity glue that holds everything together, is the arguably most crucial component: time management.
If you can't control your time, the smartest study strategies in the world won't help you. As you might expect, I talk a lot about time management. (Indeed, an entire third of How to Become a Straight-A Student is dedicated to the topic.)
With this in mind, I've rounded up some of the best Study Hacks time management articles of the past year. If you're having trouble keeping a handle on your schedule, hopefully you'll find the help you need in the advice presented below.
A Study Hacks Crash Course in Student Time Management
Getting Things Done for College Students
The final article in a series that adapts David Allen's GTD system to the specific demands of college life. This basic philosophy has provided the backbone of my task management system for at least four years now.
The Visual Panic Schedule
A simple technique for turbo-charging your time management during busy periods. It's how I survive the end of the semester crunch.
The Auto-Pilot Schedule
The cornerstone of any efficient student's time management system: fix your regular work to a regular schedule that frees you from having to think about when (or if) to do it. I can't under-emphasize the stress reduction this approach provides.
Fixed-Schedule Productivity
Do you feel overwhelmed by all the work, and activities, and random crap that clogs your schedule? Read this article. The basic idea is to start with the workload you want, then ruthlessly cut, reduce, and cancel until you achieve it. Skeptical? It's what has allowed me to work a 9 to 5, weekday-only schedule in one of the world's most intense graduate programs.
Time Arbitrage
Not all time is created equal. This article teaches you how to rearrange your hours so that the activities that need the most attention get the spot in your schedule that can best provide it. Adopting this mindset can significantly reduce the number of hours you work without reducing the work accomplished.
Pseudo-Work Does Not Equal Work
This popular articles lays out the philosophy of pseudo-work: the hidden killer of student schedules. The core idea is simple: hours alone mean nothing. You have to factor in your intensity of focus. If you're not managing your energy, and studying in long, fatigue-saturated, late-night marathons, you're not really getting much done.
Don't Use a Daily To-Do List
To-do lists by themselves are terrible time management tools. This articles introduces time-blocking, the only reasonable way for a student to plan his or her day.
A Time Management System for Students Who Are Terrible at Time Management And Tend to Hate it More Than Slow Torture Involving Electrical Current and Sensitive Anatomy.
An article from the early days that walks through a drop-dead simple system for students who are terrible at time management…but need something that's better than nothing. I like to think of this as a solid first step toward a magic world of auto-piloted, fixed-scheduled, GTDCS super-studentdom.
Apply the Weakest Link Theory to Time Management
An important — though under-appreciated — article that focuses on a often overlooked piece of any time management system: how hard it is to restart after you fall of the wagon. (The savvy reader will appreciate the irrelevant, Malcolm Gladwell style, too long narrative-driven introduction. I believe it involves the space shuttle…for some reason.)