The Zen Laptop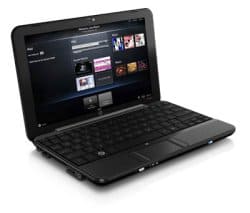 In the current issue of Wired magazine, Clive Thompson gushes over the rapid rise of the netbook: inexpensive, low-powered, small laptops optimized for simple tasks like web surfing. Clive compares the existing PC industry to "a car company selling SUVs," noting that they have been pushing "absurdly powerful machines" even though most consumers just need something that gets them to the grocery store.
For some people, the full power of a desktop or laptop is crucial. For example, those who edit movies or play high-end games. But for most college students, these needs aren't relevant. In fact, 99% of what we do is writing, e-mailing, and web-surfing with the occasional romp through the land of Powerpoint: exactly what a netbook is optimized to perform. And unlike a full-powered laptop, a netbook costs only $300 – $400 and has a battery that can last over six hours per charge.
After mulling these facts I began to ask myself an interesting question: Do colleges students need a laptop in the age of netbooks?
I spent the last month putting this question to the test.

My Month with an HP Mini 1000 Mi
My first stop was to obtain a netbook. Fortunately, my same friends at HP who keep giving me free stuff to give away agreed to send me their latest netbook, the HP Mini 1000 Mi, to review.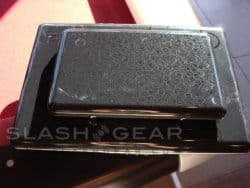 The computer was satisfyingly small and light. To the right is a picture I stole from SlashGear showing the Mini's size in comparison to a regular laptop.
The device runs linux. Being a nerd I was excited to begin customizing the machine to run the full suite of opensource apps that fuel my work at MIT. Unfortunately, that dream was soon dashed when I discovered HP had sealed off the guts of the operating system with a fancy dashboard interface, clearly built directly from a demographic report on teen interests ("We should have a space for photos, and music, and funky skins featuring the Jonas Brothers snowboarding with Lauren from The Hills!").
It runs firefox, a PDF reader, and the Open Office versions of Word and Powerpoint (which are perfectly compatible with the Microsoft versions, as I've discovered from my many years of using linux machines.)
For detailed reviews and performance benchmarks, check out the article round-ups here and here. As far as I can tell, the HP Mini is one of the most highly rated (if not the most highly rated) of the current crop of netbooks.
But what did I think? I'll admit that I developed a love/hate relationship with my netbook, which I explain below.
Let's start with the negative…
The reduced vertical dimension of the screen threw me. When browsing the web or writing a document, the toolbars take up a huge amount of the visual real estate, leaving you with a nagging sense that what you're trying to see is perpetually being cut-off. The result: lot's of scrolling.
However, I could never quite get the hang of the built in scroll strip on the touch pad, often leading to frustration when trying to navigate complex web pages — especially those with forms! Writing blog posts or surfing Google Reader (with its many small scrollable panels), for example, became an exercise in annoyance.
In terms of the positive…
No matter how upset I became at my Mini, however, I found myself using it way more than my other computers. Here's why:
It turns on fast. (One review measured startup at 14 seconds from standby mode.)
It's light.
It's battery lasts a long time, so I rarely have to worry about plugging it in.
These simple traits proved hugely attractive when I needed to look something up online or jot down some notes — especially when compared to the epic 5 – 10 minute RAM-starved battle my Thinkpad fights with the Windows updater as it struggles to load. In this sense, the netbook really did live up to its potential as being something you can just grab and use.
Bottom Line
For students who own one of those mega-laptops with 3-foot wide screens, 190 TB of RAM, and a tripod-mounted laser cannon, or whatever, spending $379 (the starting cost of a HP Mini) on a netbook, if you can afford it, might be an easy way to get you using a computer outside of your dorm; i.e., for taking notes in class and studying in blissfully isolated locations. Alas, I cannot, however, advise using a netbook as a laptop replacement — even a netbook as highly reviewed as the HP Mini 1000 — as the value of occasionally being able to use a full-sized screen proves to be incalculably high.