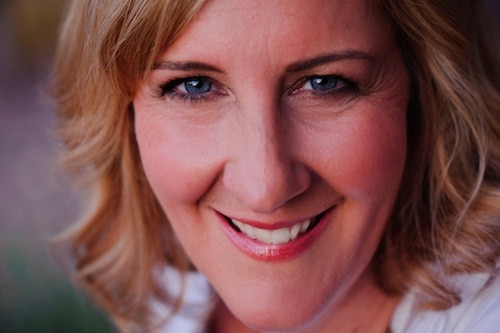 Start-Up Passion
In So Good They Can't Ignore You, I argue that "follow your passion" is bad advice.
But what about for entrepreneurs?
I'm asked this question often. It seems logical that the only way to power through the difficulties of starting a new business is to be driven by passion, so people want to know if this path is an exception to my post-passion philosophy.
This is an important question and I want to provide an evidence-based answer. With this in mind, I turned to Pamela Slim, author of Escape from Cubicle Nation, and one of the country's top thinkers on making the jump to entrepreneurship. I met Pam last summer and was impressed by the sophistication of her thinking on this topic, so I asked if I could interview her and then share her thoughts with you. She graciously agreed.
Here are the highlights from our conversation (my conclusion follows)…
"In terms of starting a business, the first step for many people — particularly those in traditional corporate environments — is to tune into what topics interest you, where your natural strengths are, what lights you up."
"For many people, however, there is no one thing — we are wired to have many different interests and passions."
"You have to choose something of interest that is also going to have an economic engine behind it."
"Take one idea. Find a simple business model. Then test it using the fewest resources possible (time, energy, money), but in a way that gives you a good sense of whether the idea is viable. This is especially important if you are testing an idea while still holding a traditional job."
"If you put a number of different models through this test, you can determine if you enjoy doing it, and if the market really finds it to be valuable. You need both."
"I suggest having a clear decision criteria."
"A word of warning about this process: something I've seen people struggle with is this idea that there's a perfect job or business out there for you. Then, when you start something, and it's not everything it's cracked up to be, you worry, when you should instead be committing to building the skills necessary."
"If you are always attempting to understanding yourself better, identifying environments that support your best work, then commit yourself to do your best work, it will lead to more happiness."
My Conclusion
When it comes to entrepreneurship, Pam knows her stuff, so I was happy to see that our thinking aligns in so many places. The idea that most caught my attention is the difference between passion and a true calling.
Pam notes that it's important to feel strongly about a business model/idea/lifestyle before pursuing it. In fact, she frequently uses the word "passion" to describe this feeling.
But she also makes it clear that there's a difference between this strong feeling and a sense that a particular path is the one and only path for you. It's this latter thinking that so often leads to worry and disappointment when reality proves less than euphoric. She notes that you might have many different interests, and this fine — choose one. And even if you love the idea you're pursuing with a singular intensity, you still need to commit to clear and objective testing of the market. Without an "economic engine", all the passion in the world cannot guarantee you long term reward and engagement.