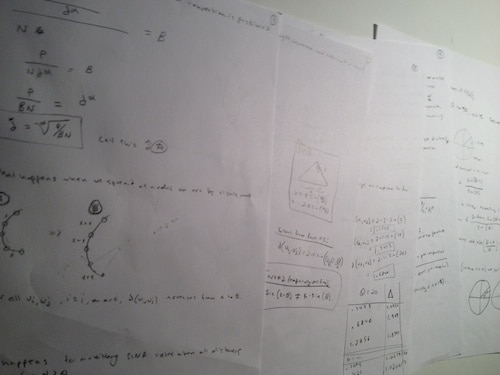 A Useful Rejection
Earlier in my career, I submitted a grant proposal to a prestigious program. At the time, I had an interesting research idea bouncing around, so when I saw the deadline approach, I hunkered down for a week of deep work to pull together a submission.
A few months later, while at a workshop, I met the head of the funding program. I told her about my proposal.
"I assume," she said, "that you had the very best people in your field read it over first."
I had not.
Soon after this encounter, I received my rejection notification.
Evidence-Based Betting
Reflecting on this experience, I now notice that in my rush to embrace deep work and purposeful bets I had overlooked a more prosaic piece of the puzzle: learning the rules that govern the area where I was making my play.
If I had followed the program director's advice and pumped experts for feedback, I would have learned about what you absolutely need for a fundable proposal. I avoided this step, I think, because some part of me didn't want these answers. By writing my grant in isolation, I could ensure an optimal experience, where I had to put in focused hours, but never really challenge myself too much.
This was fulfilling. But it was also a recipe for failure.
I was like the amateur runner who spends her training days doing hard (but not too hard) three mile jogs instead of the brutal interval work she really needs to improve.
I don't think we emphasize enough the importance of evidenced-based metrics. Deep work is important. Making lots of bets is important. But if these efforts are not grounded in the reality of your field — including the hard truths about what you really do need to potentially succeed, not just what you know how to do — they are wasted.