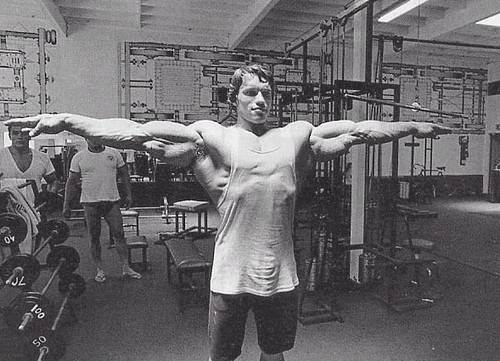 Luck Over Skill?
The most provocative business title I've read recently is Frans Johansson's The Click Moment. In this book, Johansson argues the following:
For activities with clear fixed rules — such as sports, chess, and music — the only way to succeed is to put in more deliberate practice than your peers. Johansson uses Serena Williams as a key example: her dad started her practicing tennis absurdly hard at an absurdly young age.
For activities with rapidly evolving rules — such as business start-ups or book writing — success comes when you change the rules to a new configuration that catches the zeitgeist just right. Johansson uses Stephanie Meyers, author of the Twilight series, as a key example. Meyers, in Johansson's estimation, is not a good writer. Her first Twilight book reads more like fan fiction than a professionally-scribed genre novel. She had not, in other words, spent much time in a state of deliberate practice. But this didn't matter. Something about her new take on vampire tales hit the cultural moment just right and earned her extraordinary renown. The lesson, according to Johansson, is that luck plays the central role in success for these activities. If you want to do something remarkable,therefore, you have to keep trying new things — placing, what he calls, purposeful bets — hoping to stumble into an idea that catches on.
Here's the obvious follow-up question for Study Hacks readers: how do these ideas square with my skill-driven philosophy of building a remarkable life?
Schwarzenegger's Serendipity
I gained insight into this question from another book I read recently (and found surprisingly engrossing): Arnold Schwarzenegger's new autobiography, Total Recall.
At a high-level, Schwarzenegger's story seems to validate Johansson's serendipity-fueled vision of success. The young bodybuilder's ascent in movies required several lucky breaks:
being brought to LA — of all possible cities — to train in Joe Weider's Gold's Gym;
meeting a writer, Charles Gaines, who was writing about the bodybuilding subculture at the time, and who helped introduce Schwarzenegger to many important players in Hollywood; and
starting to take acting seriously just as the the 1980s action movie trend generated a sudden need for larger than life characters who knew how to film a movie.
There was no way Schwarzenegger could have planned this rise to stardom. Serendipity played a big role.
But does this mean that deliberate practice and the striving to become so good they can't ignore you is not so important? Schwarzenegger would disagree. Throughout his autobiography, he kept emphasizing that you "have to do the reps" — a reference to the unavoidable importance of putting in the hard work required to do something well.
When you dive deeper into his story, you notice that this dedication to skill-building plays a supporting role behind all of his lucky breaks:
he was brought to LA because he was the most promising bodybuilder of his generation, a status he achieved by starting his serious training at least two years earlier than most elite competitors, and adding a new level of intensity to his workouts;
when he arrived in America, he hustled: starting at least four different businesses (real estate, mail order, seminars and construction), taking night classes, and shadowing Joe Wieder on international business trips. His smarts and ambition is what helped him gain access to Charles Gaines's circle of influential friends; and
when he began acting, he worked really hard at it. He took classes and trained intensely for small roles throughout the 70s, eventually winning a Golden Globe for "Best Acting Debut in a Motion Picture" for 1976's Stay Hungry. In other words, Schwarzenegger wasn't picked out of nowhere to star in 1982's Conan the Barbarian (his big break). He was, at that point, a world famous bodybuilder who could act and was well-known in Hollywood circles. From this perspective, he was the obvious choice for the role.
The Serendipity Equation
The combination of The Click Moment and Total Recall has helped me developed a more nuanced understanding of how skill and luck interplay in the quest to do something remarkable. Being a math geek, I find that equations help me better capture the relative importance of different factors, and with this in mind, I came up with the following:
<success of a project> = <project potential> x <serendipitous factors>,

where <project potential> is a measure of the rareness and value of your relevant skills, and the value of the serendipitous factors is drawn from something like an exponential distribution.
In this equation, there are two variables.
The first is the potential of the project. The more rare and valuable your skills, generally speaking, the more potential you have for the project to succeed. This is something you control.
The second variable captures serendipity. You cannot predict or control this factor, but you can expect that really big values are really rare (hence the approximation to an exponential distribution).
This equation helps explain examples like Stephanie Meyer. Her project potential was low because she did not have much skill as a writer. But her serendipity factor was huge, swamping her low potential.
At the same time, the equation tells us that Meyer's example is not a generally replicatable strategy. The huge serendipity factor she enjoyed is rare. You could launch 1000 low potential projects in your lifetime and never encounter anything close.
Objectively, the best strategy for success, given this equation, is to combine a commitment to increase your project potential as much as possible (by sharpening your rare and valuable skills), with a commitment to keep launching a steady stream of such projects and seeing them through to completion, increasing your chances of encountering high (though perhaps not Meyer's-level) serendipity.
Without serendipity, your skill alone might not create the results you crave. At the same time, however, without a high project potential to multiply, the type of serendipity you can realistically expect to encounter if you try enough things, also won't generate these results. You need both.
If you believe that something like this equation is true, then this approach of becoming as good as possible while trying many different projects, maximizes your expected success.
Indeed, we can call this the Schwarzenegger Strategy, as it does a good job of describing his path to stardom. Looking back at his story, notice that he tried to maximize the potential in every project he pursued (always "putting in the reps"). But he also pursued a lot of projects, maximizing the chances that he would occasionally complete one with high serendipity. His breaks, as described above, all required both rare and valuable skills, and luck. And each such project was surrounded in his life by other projects in which things did not turn out so well.
Summary: You cannot count on luck or skill to generate remarkable outcomes in isolation. The most consistent path to meaningful accomplishment seems to be a combination of the two. Pick a small number of things and become so good they can't ignore you. Along the way, however, keep taking your growing skill out for a spin, launching related projects, one after another, carefully studying the outcomes to see if you stumbled into something big.
######
For more examples and tactics regarding this idea of launching exploratory projects in the search of breakthroughs, see chapters 13 and 14 of SO GOOD. For more on building rare and valuable skills, see chapter 7.