A Brief Reminder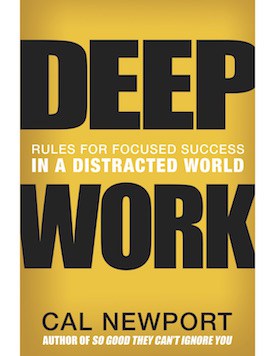 A few weeks ago, I announced that on January 3rd, I'll be hosting a webinar in which I'll walk through all the details of how I integrate deep work into my professional life, and then answer your questions on the topic.
To gain access to the webinar, you need to pre-order my new book DEEP WORK (readers in the UK  should pre-order here), and then enter your information at this online form.
If you're one of the 1300 people who have already signed up for this webinar, I want to thank you for supporting my new book and let you know that I look forward to speaking with you on the 3rd.
The purpose of this post, however, is to note that if you're thinking about pre-ordering the book and signing up for the webinar, then you only have until Christmas Day to do so  — as on the 26th I'm going to begin the process of exporting all the names of people who signed up from the form and into my webinar system, after which, it will be too late.