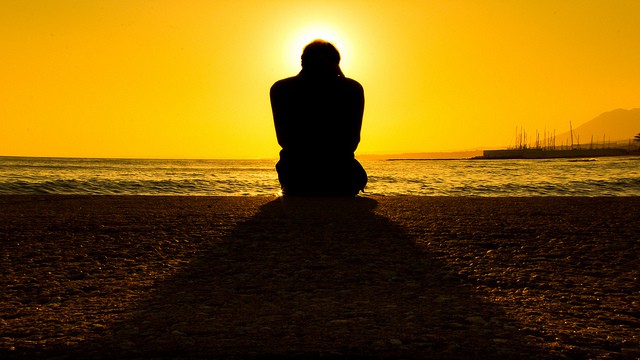 A Deep Omission
In preparation for the upcoming release of my new book, I'm doing a lot of interviews about deep work. This process of talking about depth again and again helped me identify a shortcoming in my treatment of this skill here on Study Hacks.
I realized that I spend a lot of time explaining the importance of intense focus and detailing strategies to help you focus better, but I've neglected the big picture questions about what it really means to prioritize this skill in your life; e.g.,
What are the major changes to your life required by a commitment to deep work?
What are the large scale goals you should be striving to achieve using the types of small scale habits and strategies I so often discuss?
What, in other words, is the sixty-second summary of what it means to live a deep life?
In this post, I'll try to answer these questions…
A Deep Life
To me, to live a deep life is to embrace the following three general commitments:
You systematically train your ability to concentrate intensely. Focus is a skill that must be practiced, and therefore, most people are not very good at it. Those who train themselves to concentrate intensely, however, produce at a level that can seem superhuman to their peers.


To be more concrete:

At any given point, you should be able to describe your current cognitive calisthenics routine just as you might describe your current exercise routine.
You build your workweek around protecting and supporting many occasions to work deeply. Most knowledge workers rarely stumble into long blocks of uninterrupted time in their schedule. If you want to work deeply on a regular basis, you have to fight for it. The deep life requires, in other words, that you invest the effort needed to hold back time for depth despite the ever-encroaching pressure of the shallow.


To be more concrete:

Start with the goal of having five hours per week protected on your calendar for deep work. Each session should be at least 90 minutes long.
You take bold measures to demonstrate respect for your attention. Deep work wields your attention like a well-honed tool. To be serious about this craft you need to be serious about how you treat your attention, much like professional athletes are serious about their physical health. This might mean that you quit social media, or lock away your phone after dinner, or take up meditation, or spend more time outside each day. The details don't matter as much as the intention.


To be more concrete:

Make one non-trivial change in your life that demonstrates to yourself that you prioritize your attention over more superficial activities.
There are many ways to act on the three commitments above. Depending on your situation different strategies might be more appropriate than others.
For example: one way I train my focus is to regularly use an outdoor office; one way I protect deep work in my week is to schedule it on Monday morning on my calendar like any other inviolable appointment; and one way I demonstrate respect for my attention is that I've never had a social media account.
For some, my approach to the deep life might work well, while for others, it might be completely unworkable.
But what I strongly believe is that for most skilled knowledge work positions, if commit to the three general ideas above, and find ways to act on these commitments that work for your life, you will thrive — not only will you experience significantly more success, you'll also find your work more meaningful and your mind less cluttered and anxious.
A Deep Resolution
I end my new book on deep work with a quote from science writer Winifred Gallagher:
"I'll live the focused life, because it's the best kind there is."
As you make your New Year's resolutions this week, consider accepting Gallagher's conclusion and committing to depth. A deep life is a good life, if you're willing to put in the effort.
(Photo by Hernan Pinera)
#####
A brief administrative note: On Wednesday, January 6th, at 3 pm ET, I'll be doing a live Ask Me Anything chat for Product Hunt about my new book on deep work. This is a chance for you to ask me live any question you want about deep work, productivity, or any other topic. To attend simply go to this page at 3 pm ET on January 6th.