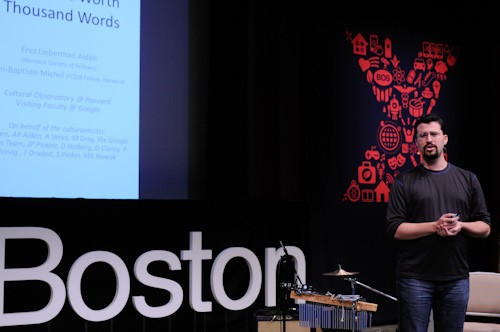 Beyond the Impact Instinct
Study Hacks readers know that I'm fascinated by Erez Lieberman Aiden: an absurdly accomplished young professor who racked up three covers in Science and Nature by the age of 33.
In an earlier post on Aiden, I hypothesized his "secret" was a well-develop impact instinct that allows him to hone in on attention-catching problems.
After reading a recent Chronicle of Higher Education profile of Aiden (in which I'm quoted), however, I'm beginning to suspect I was wrong…
My suspicion began with the following quote about Aiden, provided in the Chronicle profile by one his colleagues:
[1] He can really recognize a good problem, [2] quickly learn what kinds of methods are out there that might be useful in solving it, [3] somehow combine those into a new concept, and [4] identify experts in those fields to work with.
This quote lists four traits (the numbering is mine). The first is about coming up with a good idea, but two through four all deal with the "nitty-gritty" details of transforming a vague notion into concrete and impressive results.
Later in this profile, these traits are elaborated when we learn about the multiple obstacles Aiden and his collaborators faced in building the Google n-gram viewer (which became the source of much of his recent attention):
The meta-data was messy: so they developed a new algorithm to clean it up.
Google got cold feet about letting Aiden have access to their data: so Aiden convinced Steven Pinker to join the project to help them bypass red tape.
And so on.
This article, in other words, helps crystallize a reality that I have increasingly recognized in my own career: coming up with good ideas is easy; executing them at an elite level is staggeringly difficult.
###
My friend Josh Millburn, of The Minimalists fame, just published a memoir about his transition to simplicity: Everything that Remains. I found it compelling — a more literary look at a world often confined to the how-to genre. If you're interested minimalism, check it out.
(Photo of Erez at TED Boston by Ritterman)