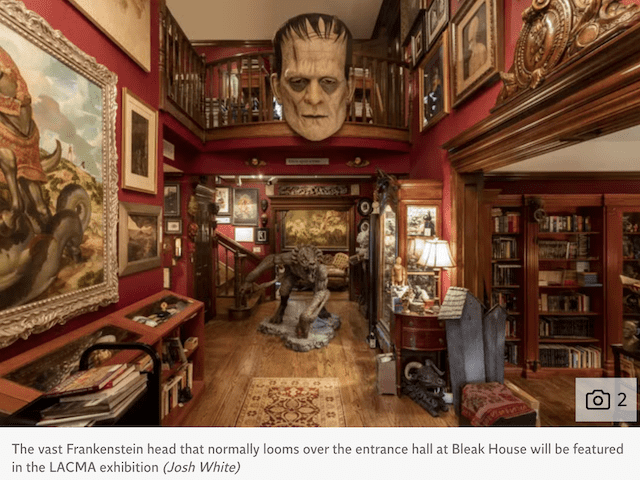 When the Academy Award-winning director Guillermo del Toro was a boy growing up in Guadalajara, his mother bought him a Victorian-style writing desk. "I kept my comic books in the drawers, my books and horror action figures on the shelves, and my writing and drawing stuff on the desk," Del Toro recalled in a 2016 profile. "I guess that was the first, smallest version of my collection."
As the director began to find success as an adult with his beautifully imagined, macabre fantasies, like Hellboy, Pan's Labyrinth and Nightmare Alley, he was able to indulge his collecting instinct more seriously, amassing "a vast physical collection of strange and wonderful memorabilia." Eventually, Del Toro's objects became too much to manage.
As he explained in an NPR interview:
"We were living in a three-bedroom house and I magically had occupied four spaces. So it came to a point where the collection was much bigger than the family life. I was hanging up a picture, a really creepy painting by Richard Corben. My wife says, 'That's too close to the kitchen, the kids are gonna be freaked out.'"
So Del Toro took the natural next step: he bought a second house in the same neighborhood. His plan was to use the new residence to organize and store his growing collection and provide a quiet place for him to work. As an homage to Charles Dickens, he called it Bleak House.
By 2016, Bleak House contained over 10,000 items, including artwork, sculptures, artifacts and movies. It also featured thirteen different reference libraries. Housed in a room dedicated to a haunted mansion theme, for example, are Del Toro's books on mythology, folklore, and fairy tales. The screening room boasts over 7,000 DVDs. One space includes a simulated rain storm that pours outside a fake window. This latter location is one of Del Toro's favorite places to write.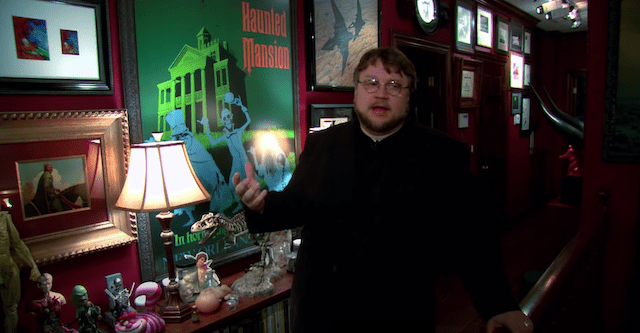 What interests me about this story is less its eccentricity than its pragmatism.  As Del Toro explained in a video tour of the house, he was inspired by the original research library built at Disney Studios, and in particular, its philosophy that "when you create a group of extraordinary artists, you should definitely feed their imagination with all sorts of images."
Del Toro designed Bleak House to fuel the creativity on which his career depends. "It's here to try to provoke a sort of a shock to the system," he said, "and aid in circulation of the lifeblood of imagination, which is curiosity."
Truly deep work — the type that redefines genres — is truly hard. In such efforts, our brain needs all the help it can get.
#####
In other news: in the most recent episode of my podcast, Deep Questions, I tackled thirteen questions in a row, including one on developing discipline and another on planning projects with unpredictable time demands. Are you listening to Deep Questions yet? If not, you should be!