Hacking Law School Admissions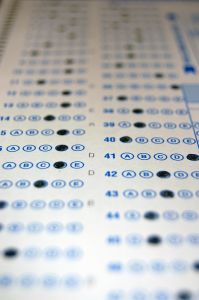 I receive a fair number of e-mails asking me about law school admissions. I'm the first to admit that these queries falls outside of my expertise. With this in mind, I asked my friend Steve Schwartz, who runs the popular LSAT Blog, to offer up his best advice for smart LSAT preparation. Specifically, I got him to list ten common mistakes students make while preparing for this dreaded exam, and then offer tips on what you should do instead.
Without further ado, here are Steve's ten things not to do while preparing for the LSAT…
10. Take a cookie-cutter LSAT prep course when you're aiming for a 165+ score.
Many prep courses are taught by instructors who haven't even scored above 165 on a real LSAT themselves. First pinpoint your strengths and weaknesses through self-study, then seek out an expert to help you perfect your technique.

9. Use any old LSAT prep book you find on a bookstore's shelf.
Many companies don't use real LSAT questions in their books. Why? Because they'd have to pay a licensing fee to the Law School Admission Council to reprint real questions. Unfortunately, many non-LSAC questions don't adequately reflect the LSAT and even contain mistakes. If an LSAT test prep book uses real LSAT questions, it'll say so on the cover.
8. Study with LSAT CDs and DVDs because it sounds cool.
The LSAT is a pencil-and-paper exam. Much of it is based on the process of elimination and diagramming complex rules. You can't adequately do ether of these if you're not able to write on the page. Most LSAT CDs and DVDs don't use real questions anyway.
7. Try to do the Logic Games in your head to save time.
It's tough to hold 5 rules, 7 variables, and their relationships to each other in your head when you've never seen a particular game before. Efficient diagramming strategies will allow you to complete Logic Games more quickly and accurately.
6. Let the results of an initial diagnostic test discourage you.
LSAT-style thinking is likely different than anything you've ever encountered. Without any prep at all, your score will simply tell you what you already know — that you have a lot of work to do in every area of the exam.
5. Underline every "important" word in each Reading Comprehension passage to save time.
This reading strategy is more appropriate in an exam where you're reading for content. However, you're reading for the passage's arguments: the main argument and opposing viewpoints. Sure, it's fine to note unfamiliar terms, but the opinions that the passage presents are more important than the passage's details.
4. Write several practice essays to prepare for the Writing Sample.
It's unscored, many law schools don't pay too much attention to it, and you can adequately prepare for it in about 5 minutes. It's much more important to focus on the scored sections of the exam.
3. Give yourself a month or two to prepare, completing a practice test each weekend.
The LSAT doesn't require memorization, but you still need to exercise your brain. Weekends-only just won't cut it. Treat the LSAT like a part-time job (at the very least), and study for at least 3 months on a regular basis.
2. Always study in a quiet and peaceful environment so you can concentrate.
Who knows what your test center will be like? You could have the LSAT proctor from hell. Take a practice test or three in a crowded coffee shop or library to get used to distractions.
1. Focus on completing as many LSAT PrepTests as possible because you'll get better with time.
Sure, it's great to get through dozens of PrepTests. However, if you want to enjoy the full benefit of you must review each to determine your areas of strength and weakness. Otherwise, you won't enjoy the full benefit of doing these exams.

Steve Schwartz is a professional LSAT tutor living in New York City. He updates LSAT Blog every week with free LSAT tips and tricks.