Seeking Wisdom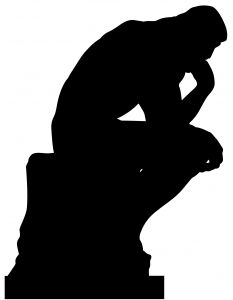 A reader from Princeton recently asked me an interesting question. He first highlighted a phrase I once used to describe a group of straight-A students:
…they have trained their mind to think hard, produce subtle, nuanced arguments, and find deep connections between ideas.
He then asked: "how do I do that?"
In other words, this reader wants to actually live the promise hastily tagged onto the liberal arts experience by its many defenders: to learn how to think. He wants to know how he can maximize the increased mental sophistication that college can provide (but by no means guarantees).
I want to describe a simple technique that could help this reader — and you, if you're so inclined — send his brain development into overdrive.
It requires three steps:
Choose a mixture of courses that all seem interesting to you. No more than half of these courses should be in a subject that you already know something about. (This will keep things novel.)
Calculate the number of hours per week you will need to handle the workload for these courses.
Double this total. Keep this number of hours free in your schedule. This probably means you won't have many activities going on. This also means the course load you choose in (1) must be reasonable.
This advice is so simplistic as to border on facetious. But it's the truth. The students who make great mental leaps, and really become more sophisticated thinkers, are those who have more than enough time to think about, work on, grapple with, and revel in their coursework.
This might sound familiar. It's exactly what happened to our friend Toph when he was forced into taking only three courses and no activities during his exchange semester in Australia. He later reported to me:
I learned more during that semester than in my two previous years at Skidmore.
He also got an 'A' in each class and a mark of high distinction. His professors loved him. He loved the material. He went from being a grind to an honest to God deep thinker.
So here's my message to you: if one of your goals at college is to become a deeper, more nuanced thinker, then you need time — lots of time. You can't be rushing from activity to activity. You can't be finishing work at the last minute. You need the freedom required to let loose and think.
It's not for everyone. But if you're like the reader from Princeton, then at least your path ahead — though perhaps not easy to accept — is easy to put into practice.
If you have any doubts, ask Toph. I'm sure he can offer a sophisticated, nuanced, well thought out reply…