A Cry for Help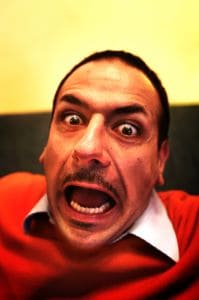 The most common e-mail I receive takes the form of a plea for help. Typically, the student has done poorly on one or two tests, or perhaps got a 'C' on an important paper, and is desperate to know what she can do right now to save her semester grades.
In this post, I highlight five articles — selected from the more than 340 that populate the Study Hacks archive — that can provide fast results for students who need immediate help. These articles, on their own, won't make you into a low-stress, student superstar, but they can help stave off a disastrous end to a tough semester.
Conduct a Mid-Semester Dash
This simple strategy helps you pull yourself out of a muddle of forgotten deadlines and soul-devouring small tasks, and prepare a clean attack for the second half of the semester.
Take an Activity Vacation
When the (academic) going gets tough, your activities should get going. An activity vacation asks that you temporarily suspend your involvement in all extracurricular activities. The key word is "temporarily," so don't sweat becoming a slacker. It's a simple action that can free up massive amounts of time — the time needed to repair your academic woes.
Perform a Post-Exam Post-Mortem
Now that your schedule is simplified, analyze exactly why you did poorly on your recent tests or assignments. Use these answers to figure out what you could have done differently to have scored higher, and let this guide your studying efforts for the remainder of the semester. A wise man once said that a student who does poorly on a test yet does not change his study habits is a student who deserves bad grades. Okay, the "wise man" was me. And "once" means five minutes ago. But you get the idea.
Delete Your To-do List and Adopt an Autopilot Schedule
Don't plan your day with a massive to-do list. Instead, maps tasks to specific and realistic blocks of time during the day. This "time blocking" approach helps you create schedules you can actually follow. Once you've gotten a feel for how much time is required to complete your regular assignments, consider constructing an autopilot schedule to make sure work always gets done when it needs to get done, without late night scrambles.
Eliminate Pseudowork and Admit Studying is a Skill
The final step of your rapid recovery is to learn how smart students actually study, and then change your own habits accordingly. The two most important ideas you must learn: (1) all work is not created equal (if you're studying at midnight in your dorm room, you're wasting your time); and (2) studying, at its basic level, is simply a technical skill, like playing the guitar or swimming; a skill you probably suck at right now, but can improve with the right practice.