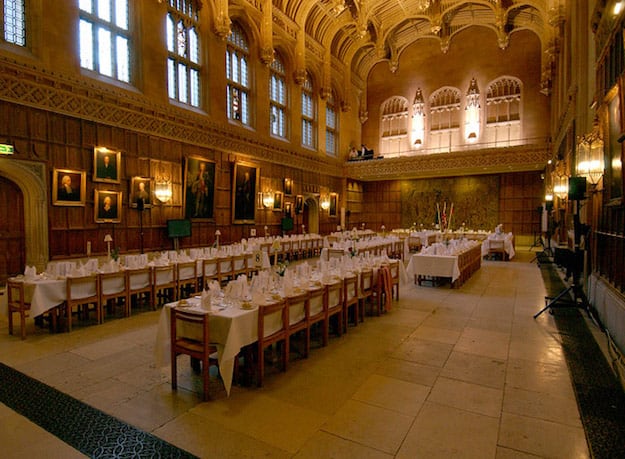 Ready Thinker One
Earlier this month, I demoed the HTC Vive virtual reality system. I was impressed. The Vive uses wall-mounted sensors that track your movements as you walk around a virtual space and interact with it using handheld wands.
The effect can be quite immersive.
At one point in the demo, I found myself in a small science lab. I could walk around and explore whirring gadgets on shelves. On a whim, I crouched down and peered under a sink and examined the pipes underneath.
It's a scene straight out of Cline…but with less Dungeons and Dragons references.
Yesterday, however, I had a revelation about this technology. After giving a speech about deep work, I participated in a discussion with local entrepreneurs. Someone asked me what role virtual reality might play in supporting deep work.
A light bulb went off in my head. The answer was clear: potentially a lot!
Immersive Single Tasking
The appeal of virtual reality is the sense of immersion it creates. It takes you out of your normal world and places you somewhere new.
In my book, I talk a lot about the power of using special locations reserved only for deep thinking. With the help of virtual reality, this idea could be pushed to an extreme.
Imagine, for example, that when it comes time to…
…work on a math equation you can transport yourself to Kings College Hall (see above) to work on a giant whiteboard anachronistically added to the scene.
…tackle a new chapter in your science fiction novel you can place yourself in a quiet room in a space station with a rotating view of the galaxy twinkling outside your window.
…reflect on a major professional decision you can sit quietly at a Himalayan monastery and watch the breeze flutter prayer flags.
In other words, if used to enable the type of immersive single tasking described above, virtual reality has the potential to unlock massive amounts of deep work-fueled productivity.
Put another way, perhaps the best way to combat the addictive appeal of inboxes and feeds is to make the act of thinking hard even more appealing.