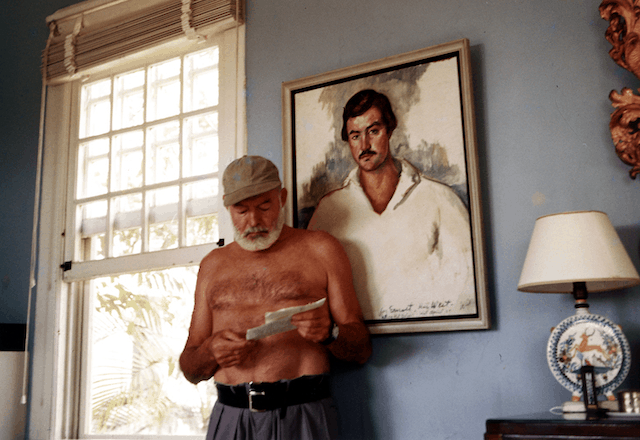 I recently came across a Hemingway quote that caught my attention:
"My working habits are simple: long periods of thinking, short periods of writing."
It reminded me of a time I used to spend each spring as a young professor, back when my schedule allowed it, giving short talks at so-called "dissertation bootcamp" events. The point of these multi-day affairs was to help graduate students gain some momentum on their doctoral theses. I would stop by to talk about productivity and focus, and when possible, grab a free lunch.
Attending these bootcamps, I was often struck by how much the conversation centered on "writing." The informal advice passed around was about "getting in your writing hours," or making sure "to write every day," or committing to "hit your target word count."
I always found this somewhat confusing, as my experience with writing — both popular and academic — matched Hemingway's self-description, in that the actual act of putting words on the page came only after many more hours  spent thinking through what I wanted to say. This contemplation was where the real intellectual action was to be found.
Part of the disconnect, I eventually became convinced, comes from the reality that we've lost our familiarity with the concept of "thinking" as a concrete and isolatable activity; something that can be prioritized, and trained, and even cherished as a valuable pursuit in its own right.
In the Nichomachean Ethics, Aristotle identified rational contemplation as the highest and best of all  human activities. In The Intellectual Life, Thomistic scholar Antonin-Gilbert Sertillanges spends over 200 pages detailing how the serious thinker should organize their process of thinking.
Today, we're not nearly as comfortable with this most fundamental of activities. We talk a lot more about information — how we can get more of it, how we can spread it faster — than we do its processing. 
We see this in education systems built more around content than training the meta-activity of making sense of content. We see this in a techno-media landscape that emphasizes expression over cogitation, and tribal Sophism over Socratic grappling.
In his 2009 modern classic, Shop Class as Soulcraft, Matt Crawford argued that we were overlooking the ennobling nature of skilled manual work. I increasingly believe a similar manifesto could be penned about our lost appreciation of thinking.
There's a great satisfaction and steadiness in the general application of Hemingway's advice. We cannot make sense of ourselves or the world around us without putting in the mental cycles necessary to wrestle this frenetic information into useful forms. Thinking — true, hard, energizing thinking — is not yet another healthy activity to add to a long list of such commitments. It's better understood as a way of life; one that's become even more radical in an increasingly shallow world.