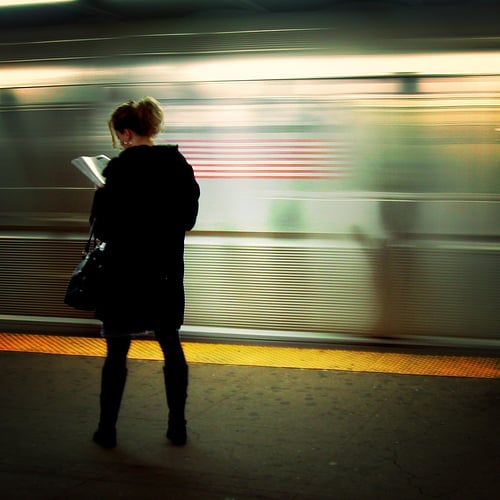 The Five Year Eureka Moment
Daniel Kahneman met Amos Tversky in 1969 when Tversky came to Hebrew University to give a talk.
As Kahneman recalls in his 2011 intellectual biography, Thinking, Fast and Slow,  the two researchers hit it off and decided to pursue a joint project: figuring out if some people had more of an intuitive grasp of statistics than others.
They discovered that the answer, universally, was a resounding "no."
"Our expert colleagues…greatly exaggerated the likelihood that the original result of an experiment would be successfully replicated," Kahneman recalls of their results. "They also gave poor advice to a fictitious graduate student about the number of observations she needed to collect."
"Even statisticians are not good intuitive statisticians," he concluded.
This small observation led to a bigger idea: perhaps humans are hardwired with cognitive shortcuts to help them make sense of an uncertain world, and perhaps these shortcuts, in certain situations, consistently lead to irrational conclusions.
This hypothesis was profound. At the time, social science believed that humans were fundamentally rational, and only emotion, like fear or anger, could lead us to irrational behavior. Kahneman and Tversky were proposing that humans, on the contrary, were wired for illogic.
To support this view, they gathered over twenty different examples of cognitive shortcuts consistently leading to irrational conclusions. They combined the results into a paper titled "Judgment Under Uncertainty: Heuristics and Biases."
They published the paper in the journal Science where it has since become one of the most important studies in all of social science. (According to Google Scholar, it's been cited over 13,500 times since its publication.) The paper formed the foundation for the field of behavioral economics, which won Kahneman the Nobel Prize in 2002 (Tversky had died seven years earlier).
Here's what caught my attention about this story. This paper — Kahneman and Tversky's first publication on their theory — came out in 1974, a half decade after they first began pursuing the underlying ideas. In other words, it took them a full five years to refine a rough hunch, through systematic exploration and discussion, into an idea too good to be ignored.
They were, in short, diligent.
The reason I'm telling you about Kahneman and Tversky, however, is that I'm convinced that there must be more to the story…
The Insufficiency of Diligence
Here's another story of research diligence.
In 2007, as a third year graduate student at MIT, I was studying the application of distributed algorithm theory to the setting of wireless networks. Around this time, my collaborators and I came up with a model for these algorithms that we thought captured something important about wireless communication.
We ended up publishing the following series of peer-reviewed research papers that explored the mathematical limits of this model:
Gossiping in a Multi-Channel Radio Network: An Oblivious Approach to Coping with Malicious Interference
by Shlomi Dolev, Seth Gilbert, Rachid Guerraoui, and Calvin Newport
Proceedings of the International Symposium on Distributed Computing (DISC). September, 2007.
Secure Communication Over Radio Channels
by Shlomi Dolev, Seth Gilbert, Rachid Guerraoui and Calvin Newport
Proceedings of the ACM Symposium on the Principles of Distributed Computing (PODC). August, 2008.
Interference-Resilient Information Exchange
by Seth Gilbert, Rachid Guerraoui, Darek Kowalski, and Calvin Newport
Proceedings of the IEEE Conference on Computer Communications (INFOCOM). April, 2009
The Wireless Synchronization Problem
by Shlomi Dolev, Seth Gilbert, Rachid Guerraoui, Fabian Kuhn and Calvin Newport
Proceedings of the ACM Symposium on the Principles of Distributed Computing (PODC). August, 2009.
Leveraging Channel Diversity to Gain Efficiency and Robustness for Wireless Broadcast
by Shlomi Dolev, Seth Gilbert, Majid Khabbazian and Calvin Newport
Proceedings of the International Symposium on Distributed Computing (DISC). September, 2011.
As I write this, we're currently preparing a new paper on this topic for publication.
Notice: 2007 to 2012 is five years. This is exactly the time it took Kahneman and Tversky to develop their career-defining mega idea, and yet I'm not holding my breath for a call from Stockholm.
(To be fair, this research direction is solid. These papers were all published in high quality, competitive venues, and combined, they have been cited over 100 times. But they're not the type of results that make a researcher famous.)
Both my team and Kahneman's team were equally diligent, but one obtained more remarkable results than the other. My question, then, is simple but important: why the difference?
Directed Diligence
My working answer to my simple question is that there's a key subtlety in leveraging diligence to achieve remarkable results:
The Directed Diligence Theory
It's not enough to just focus relentlessly on a small number of things (though this is almost always necessary). You must also direct this diligence by simultaneously and systematically exposing yourself to the reality of what's valuable in the relevant field.
Kahneman and Tversky's diligence, for example, was directed by their understanding, as psychology professors, that the model they were pursuing was a radical departure from an orthodoxy that had started to show strain. The field was looking for new models and they knew they were on to one possibility.
In my last post, I offered Steve Martin as another example of diligence breeding remarkability. When you read his memoir, you find a similar direction to his focus. Martin studied comedy like an academic anthropologist, picking apart what was doing well and what was becoming dated. His deep understanding of the evolution of comedy in the 1970s directed his diligence toward real results.
Returning to my own example, it was only a few years ago that I began to internalize this lesson. Just because an idea was interesting to me, I now accepted, was not enough by itself to justify diligent pursuit.
So I made a change to my research method…
Notice in my list above of publications on this topic, there is a two year gap between 2009 and 2011. What happened in these years? I left my theory group to become a postdoc in a systems group that focused on making real world wireless networks better.
This was not an easy transition for a theoretician.  I had spent the previous five years working primarily on whiteboards, proving theorems. My first day in the systems group, by contrast, I found that someone had left a toolbox on my desk. A toolbox!
This was a different world.
But here's the thing: I learned a lot about how real wireless networks work and what the people who build them actually worry about. Since that experience, and my continued extensive interaction with systems researchers, I've noticed my diligent work on wireless network theory has begun to drift toward increasingly interesting shores. In a grant application I submitted this past fall, for example, I was able to detail a trio of serious problems from real wireless networks that my style of theory now has the potential of seriously solving.
It might take another five years before I'll know if this new experiment in directed diligence pans out. But it already feels right.
Conclusion
Remarkable accomplishment requires a remarkable amount of focus; this much is clear. But focus without grounded direction is unlikely to hit the sweet spot.
The key observation, however, is that this directed diligence approach is not about figuring out in advance what you were meant to do or identifying a can't miss idea. It's instead about coupling your diligence with continued exposure to what real value looks like. You won't start out knowing exactly where your story is heading, but you can have confidence that you'll end up with the right sort of ending.
(Photo by moriza)
#####
This post is part of my series on the diligence hypothesis, which proposes that focusing relentlessly on a small number of things for a large amount of time is a key strategy for crafting a remarkable life. Previous posts on this topic include:
See also my related series on the deliberate practice hypothesis.