Semester Stress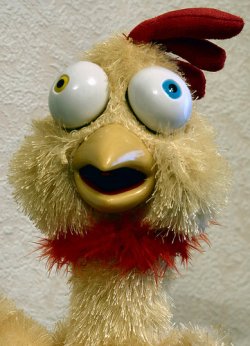 As the fall semester picks up speed, your workload is likely growing into something fierce. The optimism of the first few weeks — when assignments were light, beer always available, and plans ambitious — is starting to give way under the reality of conflicting deadlines and exams. To me, this is a perfect time to review some of our most effective stress reduction strategies. Attack stress now, before things get out of hand, and the rest of the semester can unfold without unnecessary pain.
Small Strategies that Make a Big Difference
Switch from To-Do Lists to Time Blocking
Simply listing everything you have to do becomes an exercise in futility once this list grows beyond just a few items. This article explains how to take control of your schedule with the time blocking strategy: an approach that requires you to label each task for the day with the time block during which you'll finish it. Time blocking forces you to deal with how long things really take and how much free time you really have available.
Adopt a Sunday Ritual
Your schedule is a wily bastard; give it a chance and it will wrench itself right of your control. The Sunday Ritual keeps you in command. As this article explains, the ritual has you retreat somewhere quiet, every Sunday, to knock of a big block of focused work and, most importantly, make a battle plan for the week to follow.
Build an Autopilot Schedule
The autopilot schedule is one of the simplest and most effective scheduling strategies of the Study Hacks Universe. As explained in this article, the goal is to move as much of your regular school work as possible into set times on set days. This preserves your scare willpower for bigger projects, and saves you the stress of deciding when to work on your your daily assignments.
Follow a Simple Task Management System
You need a set of rules to help stay on top of all the things you need to get done. The article above presents a brain dead simple approach that requires just a few minutes a day and has no bells or whistles. If you're looking for something a little more advanced, check out the always popular Getting Things Done for College Students system.
Major Changes that will Redefine your Relationship with Stress

Embrace Radical Simplicity
This manifesto makes my stance clear: Do less! Much less! It calls for you to choose only one major, one activity, and one (normal) course load. De-cluttering your schedule is the key to keeping student life livable and engaging.
Make Your Course Schedule Suck Less
Are your courses already starting to giving you a headache? You may be taking too many that are too hard. As this article explains, overloaded courses schedules are the biggest source of avoidable student stress. Drop that extra lab. Replace one of your brutal major courses with a lighter elective. No one cares about the specific term-by-term description of your courses, so these changes will make your life much easier with little negative consequences.
Take an Activity Vacation
Have your activity commitments already overwhelmed your schedule? Do you belong to clubs that you can't remember why you joined? As this article explains, consider taking an activity vacation — one semester with no activities. You don't have to quit everything. Just tell your club mates that you need a break to focus on academics. Once you've experience the joys of a free schedule, you'll probably start the next semester more selective about your commitments. Also, you'll have a lot of fun.