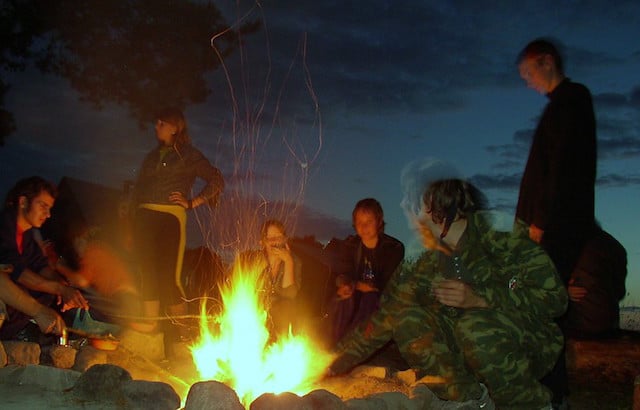 Earlier this week I explored how practitioners of the deep life sometimes use inspiring environments to amplify the meaning they derive from their work. Today, I want to briefly elaborate on two other strategies I've observed for accomplishing this same goal…
The first is establishing cultures of meaning. This is common, for example, in many military communities which emphasize a shared narrative about the honor and noble sacrifice of martial endeavors. If you want to see a contemporary example of this strategy in action listen to basically any episode of former Navy SEAL Jocko Willink's podcast. He doesn't dispense advice or opine about the state of the world; he instead mainly interviews war heroes to discuss the gritty reality of their experience. I've noticed similar cultures of meanings among teachers, fine craftsmen, and, relevant to recent events, medical professionals, who time after time demonstrate they are willing to keep returning to dangerous and unbelievably trying circumstances. That's a powerful culture.
The second strategy I've noticed for amplifying meaning is to cultivate communities of common purpose. The veteran officers of the Continental Army formed The Society of the Cincinnati to maintain their connection to the revolutionary spirit. Within my circle of youngish non-fiction writers, there's a semi-regular gathering that takes place at a rented cabin to talk shop and trade advice (though, regrettably, I've not yet been able to attend). As I've written about before, long tail social media has enabled numerous niche groups to leverage the internet to maintain virtual bonds among those with shared vocational interests. The ability to regularly gather with others who are developing and deploying the same craft helps ground these efforts on a more solid foundation of meaning.
This list of strategies is not comprehensive, but it underscores the general point. The deep life contains an emphasis on craft. Just developing and leveraging your rare and valuable skills, however, is not enough. To maximize the sense of fulfillment they generate requires a continuous and concerted effort toward activities designed to amplify meaning.
(Photo by Jelle.)