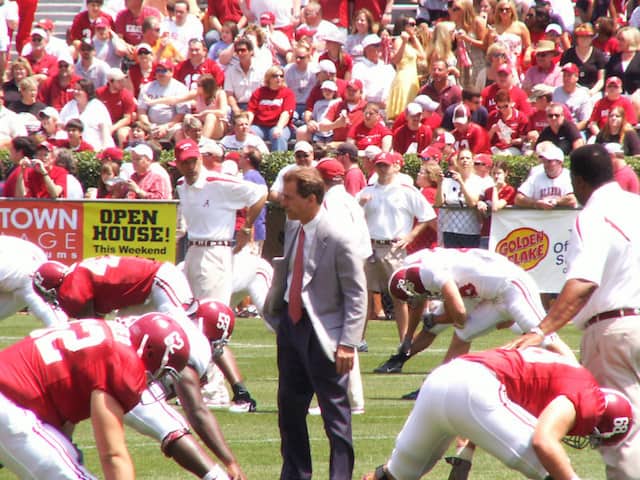 By most measures, Nick Saban is one of the most successful college football coaches in the history of the sport. As revealed in a recent interview with ESPN, however, he's not exactly tech savvy. During this discussion, Sabin revealed that up until the last few weeks, when unavoidable remote work forced some changes, he had never used email.
I think this is an important story. Not because Saban's specific work habits can be widely replicated (Saban, who was paid $8.6 million last year, has a staff who handles incoming requests), but because it underscores a point that we often forget. Low friction communication makes a lot of modern work easier, because it allows you to avoid the pain of setting up and optimizing systems that organize your efforts. But easy is not the same as effective.
We're in a moment right now in which a lot of knowledge workers, dislodged from their normal routines, are forced to look at their work from a fresh perspective. There's an opportunity lurking here among the abundant negatives: we might notice that our current commitment to unrelenting, uncontrolled, attention-devouring incoming communication is not necessarily the sine qua non of digital age productivity.
Saban didn't need to check an inbox every five minutes to win six championship titles. This might be less exceptional than we realize.
(Image by Photographer 192)