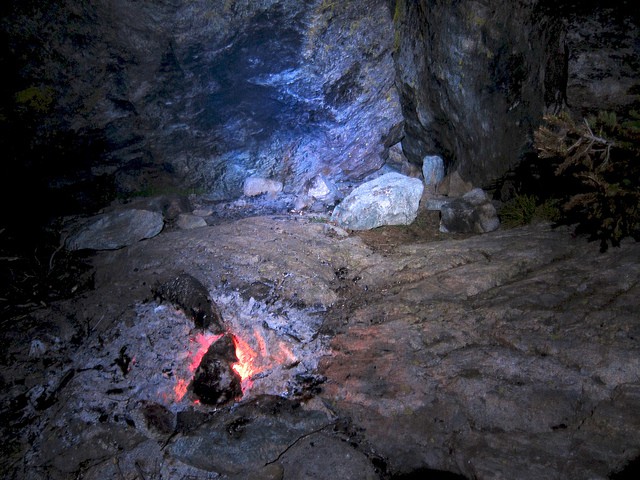 A Primal Movement
The primal/paleo philosophy argues that we'd all be better off behaving more like cavemen.
In slightly more detail, this school of thought notes that humankind evolved over hundreds of thousands of years to thrive with a paleolithic lifestyle. The neolithic revolution, which started with agricultural, and quickly (in evolutionary timescales) spawned today's modern civilizations, is much too recent for our species to have caught up.
By this argument, we should look to paleolithic behavior to shape our basic activities such as eating, exercising, and socializing. To eat bread, or sit all day, or center our social life on a small electronic screen, is to fight our genetic heritage.
Or something like that.
This philosophy attracts both righteous adherents and smug critics. And they both have a point.
I maintain, however, that this type of thinking is important. Not necessarily because it's able to credibly identify "optimum" behaviors, but because it poses clear thought experiments that are worthy of discussion.
An Interesting Thought Experiment
It's with this spirit of exploration in mind that I pose the following prompt: what would the primal/paleo movement have to say about productivity?
I'm no paleoanthropologist, but pulling from a common sense understanding of this era, I would point toward the following three dictums as a reasonable approximation of what it might mean to work like a caveman:
Rule #1: Work on one thing intensely with plenty of rest surrounding this effort.
Rule #2: Develop an expert skill/craft from which your status and value to the tribe is primarily derived.
Rule #3: Work closely with a small team oriented toward the same goal, with outside communication nonexistent or rare.
Of course, this is all somewhat pie in the sky, but what strikes me about this thought experiment is how far modern knowledge work has drifted from how we likely spent hundreds of thousands of years approaching our daily labor.
For those interested in the concept of workflow engineering, questions like the above are important. It's not that we can figure out exactly how paleolithic man functioned, nor would we want to follow that script precisely in the modern era.
But this thought experiment forces us to confront, and ultimately justify, the mismatch between how we've been wired over the eons to function and the recently emerged and somewhat arbitrary work patterns of the digital age.
#####
If you're interested in reading detailed summaries of the top books on these primal paleo ideas (such as this and this and this), consider trying out Study Hack's sponsor Blinkist — my new secret weapon for quickly figuring out which books are worth my time and attention.
(Photo by Steve Schroeder)