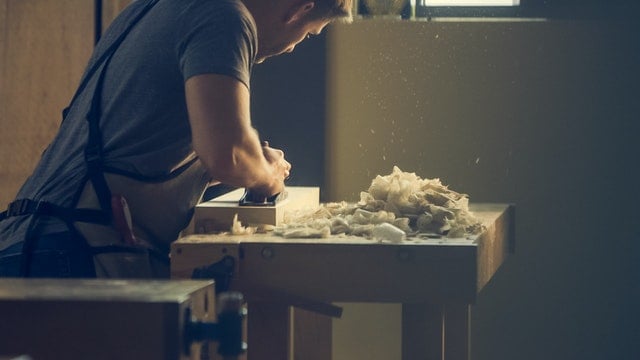 Earlier today, a reader and fellow professor sent me an interesting question:
"Everything you write is underpinned by productivity discourse. As I note above, I do embrace your approach to writing and thinking—the need for sustained thinking in quiet (sometimes outdoor) places, its deep pleasures (as well as difficulties), and its contribution to a deep life—but the productivity language is an impediment for me…The pleasure in thinking and doing things well is such a deep-wired human pleasure, if we attend to it, and it feels (to me) diluted when it's linked to productivity…Short question, then, is: could you promote deep work without linking it to productivity?"
I've been thinking a lot recently about the connection between productivity and the deep life, so the timing of this question is good (though let me caveat the following answers by underscoring their preliminary status).
Let me start with the positive, the role productivity plays in crafting a meaningful life. I propose two responses. The first is that in many contexts, many shallow tasks — filing forms, pay taxes — cannot be sidestepped. If you can carefully organize these efforts and execute them efficiently, leaving a minimum footprint on your cognitive landscape, you leave more space for more meaningful endeavors. (It's a cliche in the productivity world that the most organized people tend to have the most relaxing vacations.)
My second response builds on the following point made in the above question: "The pleasure in thinking and doing things well is…deep-wired." I think this is absolutely true. Thoreau retreated to Walden Pond, in part, to do nothing — to just observe and live deliberately — but he also wrote a first draft of a book, A Week on the Concord and Merrimack Rivers, while in his cabin. He then left the pond to move in with Emerson, where he wrote another book, this one about his experience at the pond, then another soon after, Civil Disobedience. Thoreau found peace observing nature; but his real pleasure was in producing enduring work.
Which is to say that the human instinct to produce meaningful output — to see one's intentions made concrete in the world (to paraphrase Matt Crawford) — is fundamental. Doing nothing can provide a transient respite to an overtaxed mind, but it's not a state in which our species can thrive long term (see, for example, Victor Frankl's powerful work on logotherapy).
These are the two side of the productivity coin: minimizing the shallow and amplifying the meaningful. It's an objective, in other words, intertwined into the cultivation of a deep life.
This brings me to the negative aspect of the question: the distaste with the term "productivity." I've heard this feedback often, especially in recent years, but almost exclusively from academic or academic-adjacent circles. This is, I think, largely a semantics issue.
Many frameworks in modern academic thought are influenced by labor politics. In this context, "productivity" is stained with an enduring Marxist critique of exploited labor. But when you recontextualize "productivity" from an aggregate industrial metric to an autonomous personal endeavor, its valence radically shifts from exploitation to empowerment. I'm happy, in other words, for some to replace the term "productivity" with a synonym if it makes it more digestible. What matters to me is the underlying importance of our instinct toward getting things done.