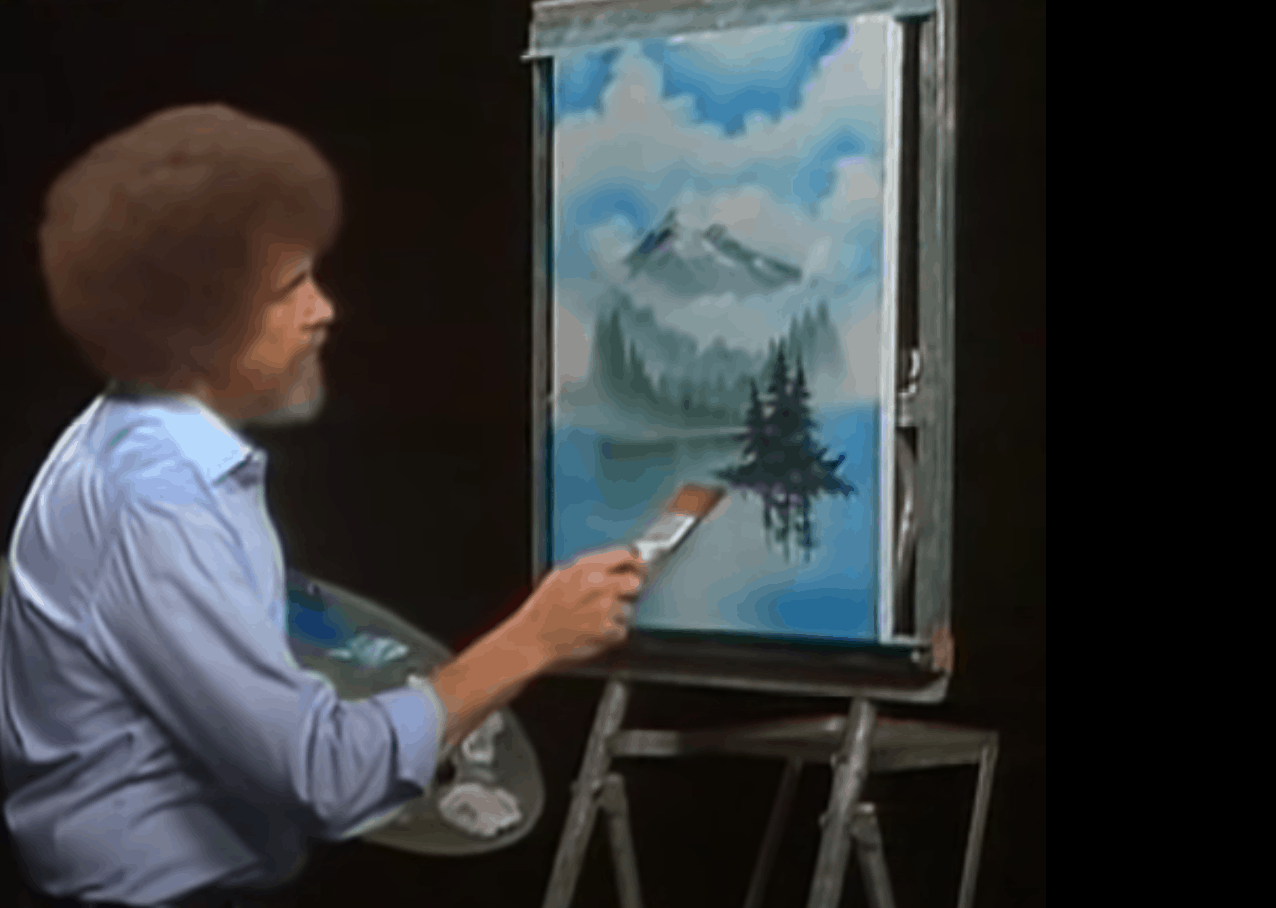 Around 2010, a curious new term arose in obscure but energetic internet chatrooms: autonomous sensory meridian response. ASMR, as it was soon abbreviated, described a peculiar form of paresthesia experienced as a tingling that starts in the scalp and then moves down the back. It's often triggered by specific sounds, like soft whispering or a paintbrush scraping canvas. Not surprisingly, those sensitive to ASMR sometimes found Bob Ross reruns to be a reliable source of the effect.
What makes ASMR relevant to our interests here is that it happened to emerge as a topic of discussion just as YouTube emerged as a cultural force. Soon a cottage industry arose of AMSR videos featuring meticulously recorded trigger sounds. One such video opens on a straw stirring seltzer water. A little later it zooms in on a knife scraping dried blush on a make-up tray. It's been viewed over four and a half million times.
The reason I know about ASMR is that as these "tingle videos" grew in popularity, they spawned a sub-genre called ASMR rooms. The goal in these videos was no longer to trigger the classical tingling response, but instead to invoke a sense of meditative calm and focus.
One such video, for example, is a mostly static shot of Charles Dickens's victorian-style writing room, with animated flames crackling in the fireplace and a storm raging outside the windows. The scene runs for close to two hours. The only thing that changes is the intensity of the rain: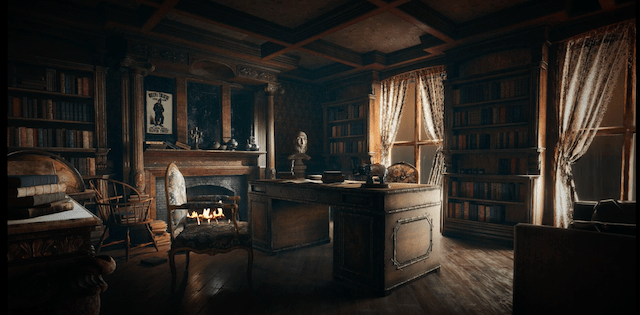 A popular variety of ASMR room scenes recreates locations from the Harry Potter universe. A couple days ago, a reader pointed me toward one of her favorite examples of this category, a recreation of the magical workshop of Newt Scamander from the Fantastic Beasts movies:
This video features both rain and glowing oil lamps. Extra touches include a glass vessel containing gelatinous, glowing, magical ephemera, and a writing quill that ever so slowly rotates in its inkwell.
The reader told me that she plays the video full screen on her computer while positioning a word processor document in front of it. She listens to the stereo sound in high quality noise cancelling headphones. Though she works out of a "small and noisy urban flat," the video and sounds help her fall into a state of concentration when she needs to write.
I mention this all because I'm increasingly convinced that something interesting is happening here. 
I've written before about immersive single tasking, my term for applying technology to induce states of productive and rewarding concentration. It seems like the thriving ASMR room community may currently hold something close to a lead in investigating this possibility.
To me, the next logical step is to figure out how to make this work in a virtual reality context, where the effect of the immersion would be significantly amplified.
The connection between ASMR and virtual reality is at least a half-decade old. And more recently, people have begun porting the ASMR room experience into this new medium as well: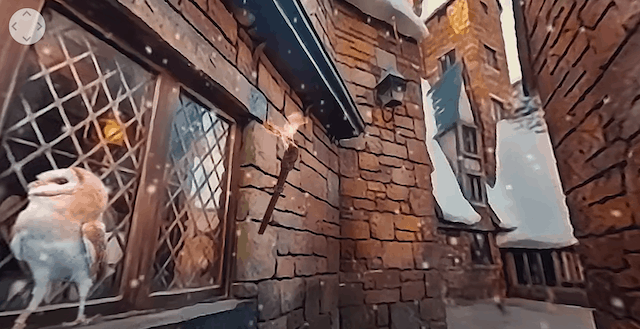 The big problem with the latter trend, however, is that you cannot easily work if you have a large plastic rig covering your eyes. To immerse yourself in a 3d virtual reality recreation of Hogsmeade village on a snowy evening might indeed put you into a state of creative contemplation, but it's a waste if you can't also craft any useful artifacts during your moments of techno-induced concentration.
Which brings me to a recent idea: why not integrate automated speech recognition? Perhaps we're just one small step into the adjacent possible away from actually deriving a strong immersive single tasking benefit here. What if, in other words, we augmented a VR ASMR room with basic speech recognition functionality?
Here's what I roughly imagine: While you sit in Newt Scamander's magical workshop, listening to the rain, and examining the haphazard cabinets of curiosities that surround you, a simple click of your VR controller puts you in transcription mode, and your speech automatically appears fleetingly in the scene as lines on the piece of parchment arranged on the desk. When you're done, your notes are stored safely in a text file.
This would not be an efficient way to polish a chapter of your complex novel, but it could be just what you need to figure out the outline that gets you past a tricky plot point, or, in another context, unstick a new business strategy for your company, or capture an insight that unlocks a recalcitrant proof.
I don't know whether or not VR AMSR rooms combined with voice recognition technology would actually provide a useful amplification of our latent deep work capabilities, but in a moment in which we're temporarily stuck in our homes due to a pandemic, eager to produce things that matter, while also constrained by the prosaic limitations of our "small and noisy" surroundings, the time has never been better to start experimenting with the role technology can play in unlocking our cognitive potential.